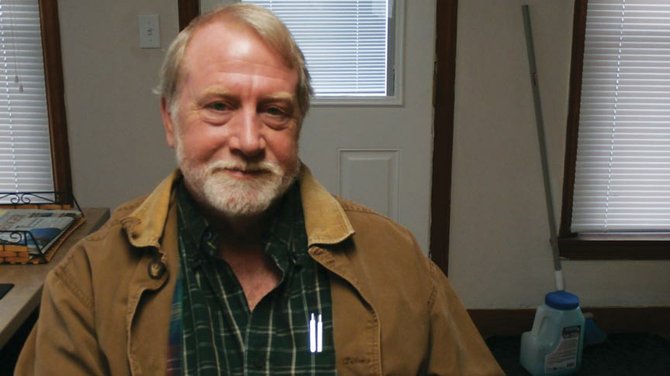 Former Baldwinsville mayor Andy Dryden has been involved with PAC-B TV for almost a decade. As mayor, he said it was one organization he made sure to support.
"It was something we recognized was a good program for local municipal governments to get the word out," Dryden said. "The papers were falling apart at that time, we weren't getting the coverage that we had in the past and we knew what was coming — no one was covering the meetings. We felt PAC was a very important organization if you're the local municipality."
Dryden's political career began a few years prior to the birth of the local public access channel. He served as a trustee and deputy mayor before being elected mayor in 2001, then re-elected in 2003. He's been out of politics now since 2005, and currently sits on the board as chair.
"The board is more of just to keep the not-for-profit going — we buy the equipment, handle the funds," he said. "[The] money issue really isn't a problem right now. We have sufficient funds. We do need people willing to support PAC [and] we desperately need volunteers."
Particularly, videographers. Dryden said PAC-B has a strong core of volunteers, but the number is few. And the nonprofit is willing to train. "We've got good cameras. We'll take good care of you," he said. "We just need content. First and foremost, [we need to] make sure the meetings are covered."
In a couple of years, Dryden said they may just have to install network-based cameras at the municipal meetings, but he tags the change as "very impersonal."
"I'd rather have someone who enjoys [operating the camera]. There's a relationship. When you see a camera, you don't pay much attention. When you see a camera with a person behind it, you pay a lot more attention. That's what we desperately need," said Dryden, adding why he believes in PAC-B as a critical component to the community. "I feel it strongly needs to be here for the people. I've been on both sides of the fence. I see what can happen, what needs to be shown ... Government shouldn't be something you have to watch, but just knowing that people do watch it keeps everyone honest, that's where I want to keep it going. It's out there. You can't get a lot out from the meeting minutes. You can't get the nuance, the conversations, trying to stand up and talk. Here's the video. The video tells everything."
(Continued on Next Page)
Prev Next
Vote on this Story by clicking on the Icon