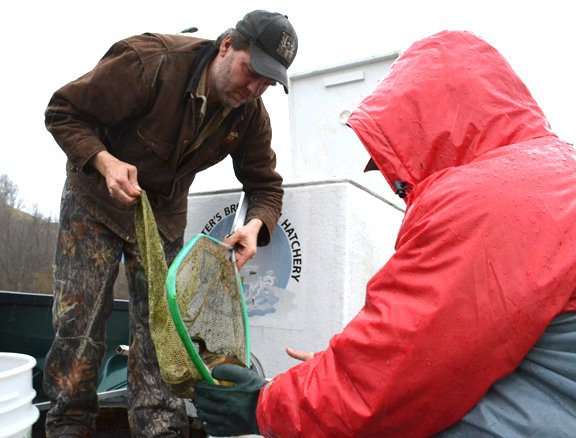 For many area fisherman, casting out their lines in search of trout on April 1 is an annual tradition.
"I haven't missed an opening day in 31 years," said Jake DeCapio, owner of The Wayfarer Company fishing outfitter in Camillus. "Fishing is one of the last activities that hasn't become super competitive. You can take a break from all the competition of life and just relax."
April 1 marked the beginning of trout fishing season in New York state. Though some anglers will shift their focus to lake fishing later on, many say that the trout fishing in the area, particularly Onondaga County, is something special.
Due to a unique county stocking program, naturally bountiful waters and plenty of public access areas, Onondaga County has become celebrated over the years for its trout fishing.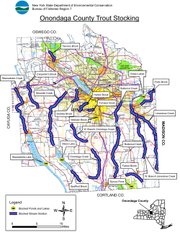 Onondaga County is one of only four counties in the state to operate its own hatchery and fish stocking program. Carpenter's Brook Fish Hatchery, located on Route 321 in Elbridge, has been supplying local waters with fish since 1938. The hatchery was originally founded and built in conjunction with the U.S. Fish and Wildlife Service under a works project administration grant.
While the hatchery follows New York State Department of Environmental Conservation specifications and works in cooperation with the state, its budget is entirely local, Superintendent Eric Stanczyk said.
The hatchery has four full-time employees and will receive $280,833 in county taxpayer money in 2014, according to the county budget, available at ongov.net/finance.
The hatchery and adjacent county park are also supported by donations from The Friends of Carpenters Brook Fish Hatchery, SUNY College of Environmental Science and Forestry and the Onondaga County Federation of Sportsmen.
Thanks in part to the hatchery, the county estimates fishing-oriented retail to account for $4 million of local business each year.
(Continued on Next Page)
Prev Next
Vote on this Story by clicking on the Icon