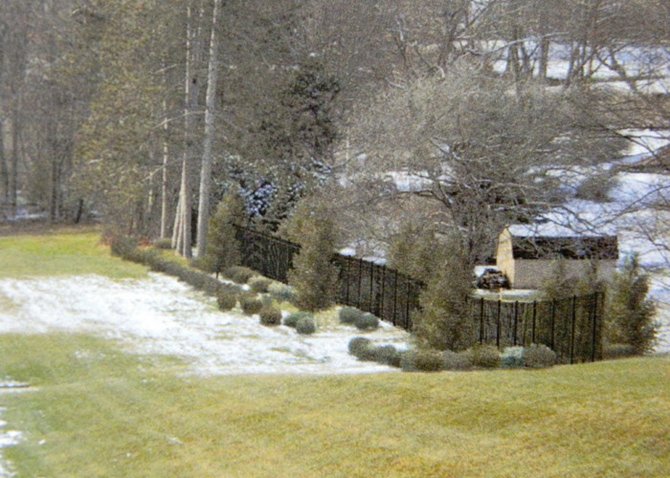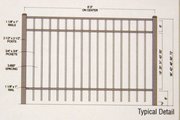 Cazenovia — After nearly two years of meetings, discussions, proposals, counter-proposals, disagreements and even litigation, the Cazenovia Village Planning Board last week approved the request of Cazenovia College to build a six-foot-high, 1,420-linear-foot perimeter fence around its Schneeweiss Athletic Complex in the heart of the village.
The site plan approval was passed 4-0, with board member Jennifer Gavilondo having recused herself, after the village engineer and the Cazenovia Advisory Conservation Commission offered reviews and recommendations of the project, reams of public input was received and the college revised its original plan.
The issue was concluded four months after the college resubmitted its project plan to the board following a state supreme court decision on the rights and responsibilities of both the college and the village regarding the issue, and exactly how the approval process needed to be achieved.
"This may not be the perfect outcome with respect to all parties involved, but it is a big improvement over the previous proposal and it follows the law," said planning board Chair Rich Huftalen during the board's April 14 meeting. "It is very unfortunate that it was such a long process, but I hope ultimately the outcome struck a balance between the rights of the college to have a fence on their property while mitigating the potential negative impacts to the neighborhood."
The college proposed the construction of the fence — planned to be six feet in height and made of chain link with black vinyl coating, and spanning the eastern, northern and western edges of the its Schneeweiss Athletic Complex — in summer 2012 in order to protect its $1 million investment in its turf athletic field, which was built in 2011-12. Village Zoning Enforcement Officer Bill Carr denied the college's permit application to build the fence in July 2012, and declared that the fence was not an independent project but part of the college's previous turf field project, and as such the proposed fence was "segmentation," or submitting separate parts of the same project for zoning approval individually instead of as a whole as a way to prevent a possible negative outcome of a site plan review.
(Continued on Next Page)
Prev Next
Vote on this Story by clicking on the Icon