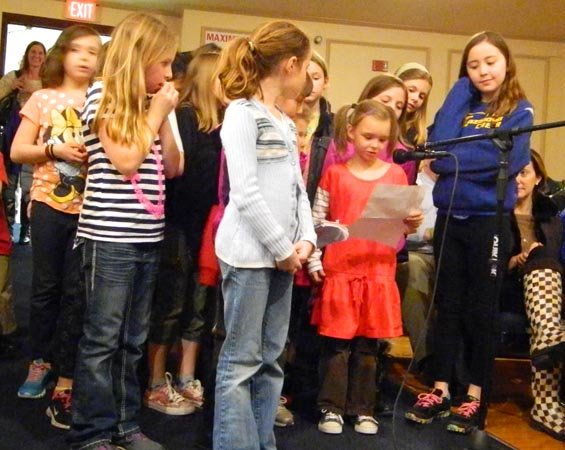 continued — The budget has seen a 30 percent increase in special education costs during the past two years — which has simultaneously increased transportation costs for bussing special education students — and health care costs have increased 5 percent this year, 3 percent of which is caused by the Obama Administration's Affordable Care Act, Furlong said.
The budget includes the elimination of 9.4 full-time equivalent (FTE) positions in the district: two cleaners, one bus mechanic, three elementary teachers (first grade, third grade and kindergarten), one high school consumer family science position, one monitor and .4 FTE guidance counselor/psychologist position.
The effect of the staff cuts on classroom sizes throughout the district — especially in the elementary school — is an increase of one or two students per class. The average class size in Burton Street next year ranges from 20.0 in Kindergarten to 23.5 in third grade.
"We feel that's still within the realm of reasonable," Furlong said.
Superintendent Bob Dubik said what is not shown in the budget numbers is what the district has done during the past few years to keep the budget solvent by reducing numerous items such as athletics, field trips, transportation, maintenance, supplies and materials, teacher training and staff reductions of teachers, clerical and administration.
Meeting attendees still had many concerns, questions and even accusations for the board and the administration during the public comment period on how the budget was created as it was.
Third grade student Faith Widrick, surrounded and supported by friends and classmates, asked the board not to cut any elementary school teachers.
"We are here because we want to stand up for our rights for a good education. We think that you should not take any more teachers away," she read from a prepared statement. "The more teachers you take away means that the classroom will be chaotic and harder for us to learn. We need our teachers so that we can all have a chance to learn the most we can. We do not want any of our teachers to go. We need them and love them all."
Vote on this Story by clicking on the Icon