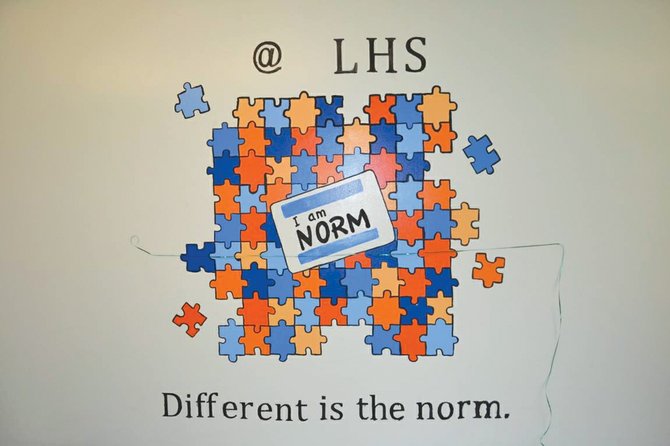 Liverpool — Ashley Silvernail is Norm.
"Many students get bullied because of their culture, color, gender, being gay or lesbian and so on," Silvernail said. "I believe that we are unique in our own way. No one is the same. I am spreading the message at my school, to show people that everyone is Norm, meaning different. And that's why I have joined I Am Norm."
Carla Aquino and Sahithi Seethao are Norm, too.
"I get really shy, because I think no one wants to talk to me," said Aquino, who hails from China. "But here, you feel special. People are more fair and friendly, not like others that judge you on your appearance."
Seethao, a native of India, agreed.
"This is my first year in the United States, so I don't really have any friends. I don't really talk to others," she said. "When I come to the I Am Norm meetings, I have a lot of friends. I can interact with them. I like it because of that. I attend every meeting."
I Am Norm is an extracurricular group at Liverpool High School that aims to promote inclusion and end bullying by bringing together kids of all different backgrounds.
"A lot of people come to these meetings, different people, and we talk about what we can do," said member Lauren Bowers. "Those different people do talk to each other and have the same ideas. It helps people realize that we're all the same, but we're all different, too."
I Am Norm started in January of 2010 when 20 youths, both with and without disabilities, met up in Washington, D.C. for a weekend. After working together and learning about their differences, the kids designed a campaign to effect change in the way youths are treated and the way they see each other: the I Am Norm campaign.
(Continued on Next Page)
Prev Next
Vote on this Story by clicking on the Icon