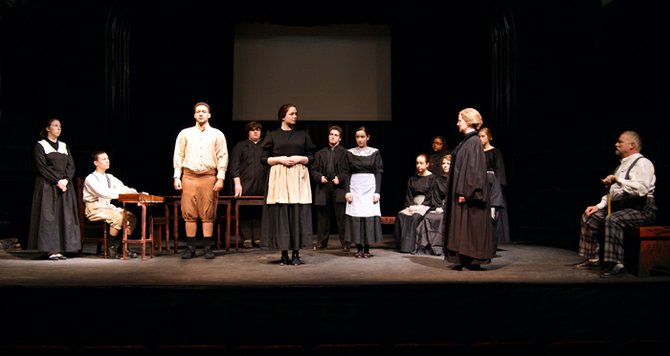 Cazenovia — Cazenovia College's spring production, "The Crucible," will run this weekend, April 4, 5 and 6, with Friday and Saturday performances at 8 p.m., and Sunday matinees at 2 p.m.
"The Crucible" is a 1953 award-winning play written by the American playwright Arthur Miller. It is a dramatized and partially fictionalized story of the Salem witch trials that took place in the Province of Massachusetts Bay during 1692 and 1693.
Admission is $12 for adults; $8 for children age 12 and under; and $3 for Cazenovia College students. The Catherine Cummings Theatre at Cazenovia College is located at 16 Lincklaen St. in Cazenovia. Event tickets will be available at the door before the event, and may also be purchased by calling 655-7827.
For additional details, contact Colleen Prossner, theatre manager, at 655-7238 or cprossner@cazenovia.edu.
Vote on this Story by clicking on the Icon