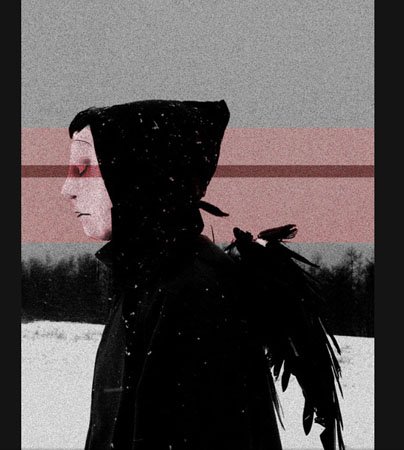 Cazenovia — Cazenovia High School senior Amara Kattrein has been awarded a Silver Medal in photography in the 2014 National Scholastic Art & Writing Awards competition. Principal Eric Schnabl said he believes she is the school's first national-level Scholastic winner. She has been invited to attend a national ceremony at Carnegie Hall in New York City on June 6.
"Amara has been identified by panels of creative professionals as one of the most talented artists in the nation," Schnabl said. "We couldn't be prouder."
Kattrein's award-winning photograph, titled "Fav1," is now on display with the rest of Cazenovia's Scholastic Art Show participants' work at the New Woodstock Library.
"This is a great honor for Amara and the school," said Cazenovia High School art teacher Adam Reynolds. "It is always great to see our artists recognized for their achievements, but this takes it to a completely different level. For Amara, her photography has always stood out, thanks to her own unique artistic style. For our art program, it's great because our students work together so much on projects and this kind of recognition gives the younger artists a new level to shoot for."
Organized by the non-profit Alliance for Young Artists & Writers, the Scholastic Art & Writing Awards is the nation's longest-running and most prestigious award and recognition program for creative students in grades seven through 12. This year, a record-breaking 255,000-plus works of art and writing were submitted to more than 100 regional affiliates of the Alliance to be judged.
More than 100,000 regional Award recipients' families and friends gathered at local exhibitions, ceremonies and readings nationwide to recognize student works spanning the competition's 28 categories, which include flash fiction, comic art, poetry, jewelry, science fiction and fantasy, sculpture, novel writing, video game design and a special category called "future new."
(Continued on Next Page)
Prev Next
Vote on this Story by clicking on the Icon