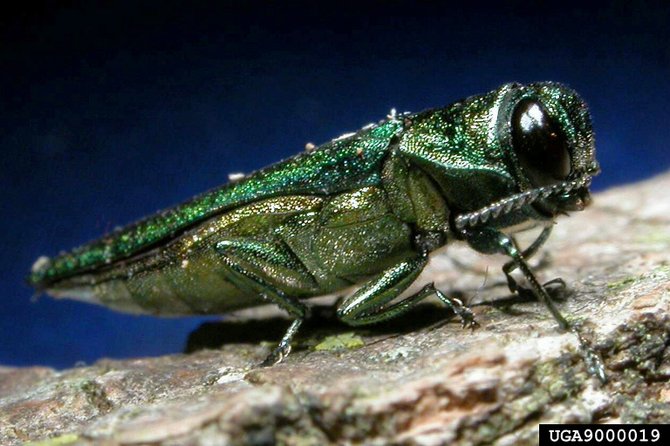 First, healthy ash trees need to be inoculated with a pesticide that will deter or kill the borers, this will help to save as many ash trees as possible.
Second, is that trees that have already been irreversibly infested need to be taken down, preferably before they are dead. Dead trees are a hazard because a wind storm could take down branches and damage power lines, buildings and hurt people, Burger said.
Third, is diversifying the species of new trees that are planted.
"The last thing we want to do right now is plant more ash trees," Burger said. Ideally fallen ash trees should be replaced with other trees that provide value to the ecosystem and are useful for humans such as oaks and maples. These trees provide shade, take carbon dioxide out of the air, prevent erosion and create useful bi-products like maple syrup and wood.
Ash trees are important too, but until the borer problem is under control (at some point in the distant future most likely) planting new ash trees would be unwise.
While the conservation district works on trees in the public sector, stopping the spread of the borers is just as important on private property.
Anyone who wants to learn more about protecting their ash trees or identifying and dealing with borer infestations is encouraged to take advantage of resources made available by the Cornell Cooperative Extension on their website and via free classes held to educate the public. For more information visit cce.cornell.edu.
Milfoil, hydrilla infest local waters
While a number of invasive species have plagued the Finger Lakes and Great Lakes, one that has become a nuisance in recent years is Eurasian watermilfoil.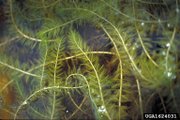 Milfoil is a weed-like plant that grows without a natural check. If not dealt with, dense patches of the plants could cover a lake's surface blocking out the sun to all plants and animals below the surface, it extracts large amounts of oxygen from the water and could also block inlets to the lake, causing flooding and erosions problems, Bob Werner said. Werner, a former SUNY College of Environmental Science and Forestry professor, has been one of the key figures in the success story of removing milfoil from Skaneateles Lake.
Vote on this Story by clicking on the Icon