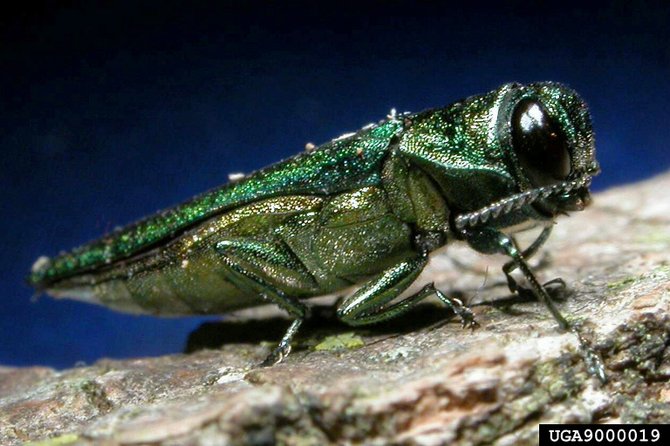 For hundreds of years, non-native species of plants and animals have been brought to the U.S. from abroad and threatened local ecosystems. These invasive species also can cause damage to land and water that is used for agriculture, recreation and infrastructure.
Several new threats have emerged in Central New York within the past 10 years that have caused lawmakers, government agencies and private groups to take action.
One of the biggest threats to arrive in CNY recently is the emerald ash borer, an insect native to Europe that infests and kills ash trees. Invasive aquatic plants, such as Eurasian watermilfoil have infested local lakes and rivers. Other species are on the cusp of becoming a problem and require preventative action now such as hyrdilla, an aquatic plant that has already become a problem in Cayuga Lake, and feral swine, wild boars that have been spotted in southern Onondaga County.
While government agencies and private groups work to quell the threats that are already present, state and federal lawmakers are proposing measures to give these groups additional tools as well as preventing the next wave of pests from spreading.
Ash trees in danger
The emerald ash borer is a beetle native to Europe and Asia that preys on native ash trees. Since their discovery in Michigan in 2002, an estimated 500 million ash trees have been killed by the borers in North America, according to the New York Department of Environmental Conservation.
In most cases, trees that have already been infested with these insects will die, and if their spread is not contained, the local population of ash trees could be essentially wiped out, Executive Director of the Onondaga County Soil and Water Conservation District Mark Burger said.
The conservation district has been working to inventory and deal with all ash trees on public property in Onondaga County, this includes trees on roadsides as well as public parks and schools. The management of these pests includes three main actions, Burger said.
(Continued on Next Page)
Prev Next
Vote on this Story by clicking on the Icon