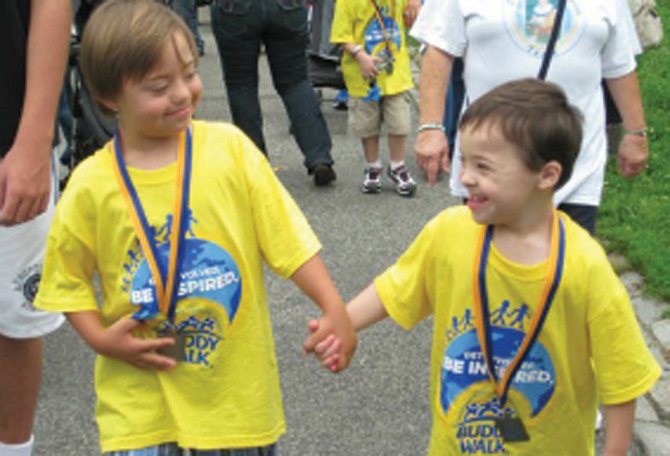 continued — "People with Down syndrome possess a wide degree of abilities and are active participants in the educational, occupational and recreational activities in the community," Bottego said. "We want those who do not have a person with Down syndrome in their life to see the joy and happiness a person with Down syndrome brings to those around them."
It takes a village — of volunteers
The board of the DSA of CNY is made up of volunteers who have a loved one with Down syndrome; there is no paid staff. It hosts four or five free social events for families, as well as regular meetings, and publishes a quarterly newsletter with the latest literature, updates on medical advances and research studies and information on local and national conferences and workshops. Membership is $25 a year per family, but it can be waived in cases of financial hardship. A membership directory is also provided to families to encourage friendships and mentorships among families.
But the most important service the organization provides, Bottego said, is to help families of newborns just diagnosed with Down syndrome.
"That first call or email of reaching out for help is extremely difficult. It is so important for them to know that they are not alone and we are here to help them," she said. "That is why we leave packets of information at the area hospitals. Parents leave the hospital with all the latest information regarding Down syndrome. They also have my contact information so when they are ready to reach out for help they know where to go."
All in all, the group aims to do what every parent does — to help raise happy, healthy children.
"We want what all parents want. We want our children and adults to have a fulfilling life," Bottego said. "We want people to see the individual first and then notice that they have Down syndrome. We do not want people have preconceived notions on what a person with Down syndrome is like. We want them to get to know our children and adults and form their own opinions."
Vote on this Story by clicking on the Icon