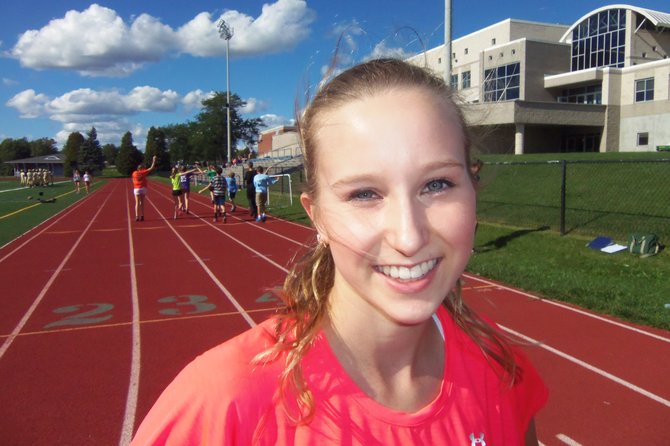 "We were pretty sure we had a good team, and today we saw it," said Tuttle.
In Race 1, Skaneateles tallied 56 points to edge the 60 points garnered by C-NS. Farther back was Laker nemesis Cazenovia, with 86 points, while South Jefferson had 106 points and West Genesee 137 points in the 16-team field.
Willcox led the Laker pack. The freshman was 12th, in 21:08.4, while senior leader Madeline Adams was 13th at 21:09.4, exactly a second behind Willcox. Right behind, in 14th, was junior Liz Dwyer with a time of 21:19.1, as senior Morel Malcolm placed 16th in 21:23.8.
"All of those girls ran strong, gutsy races," said Reed. "We really couldn't be more pleased about where we are right now."
Junior Elsa Soderburg was 28th with a time of 21:57.5. Sophomore Finan Malcolm placed 34th in 22:20.8 to round out the varsity team.
On Wednesday, the Lakers will travel to Altmar-Parish-Williamstown to open the dual meet season. Then on Saturday Skaneateles will venture to Baldwinsville for that school's 62nd annual invitational meet.
Vote on this Story by clicking on the Icon