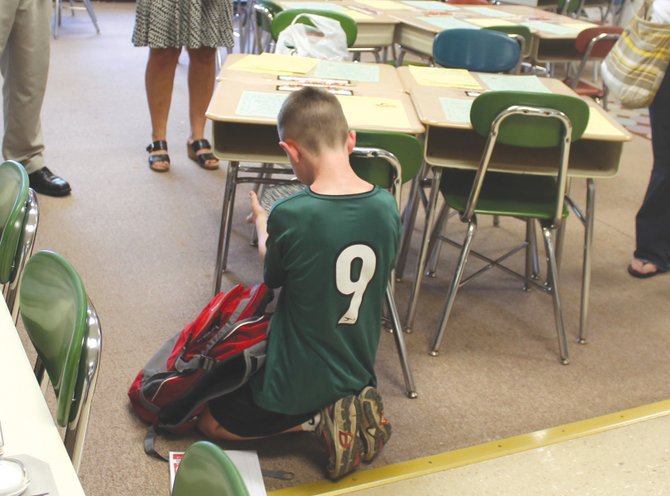 continued — In North Syracuse, meanwhile, former human resources director Annette Speach was appointed as interim superintendent after the surprise resignation of Dr. Kim Dyce Faucette in July.
Dyce left the district after two tumultuous years that included including two failed budgets, a race-based casting issue in the Cicero-North Syracuse musical "The Wiz," the firing of softball coach Kerry Bennett and the suspension of a student over comments he made on Twitter about the budget. Under her severance agreement with the district, the NSCSD was to continue to pay her salary ($182,500) as well as cover her medical insurance for up to 18 months if she could not find a suitable position; she was hired by a Tulsa school district last month, absolving the district of that responsibility.
Speach, meanwhile, is a former special education teacher and building principal who first came to the district in 1985. She has been focused on district collaboration since taking over the helm.
"The theme of this year's superintendent's conference days is about working together and giving each other the time and respect we need to do our jobs well," Speach said. "Our staff has been working very hard to pull everything together for the conference days and I can't wait to share our collaborative efforts with everyone in the district."

New borders
Liverpool's redistricting process continues to move forward. With the input of community members and the board of education, the district expects to have the redistricting plan finalized by November of this year.
While the LCSD BOE has been discussing the need to redistrict for some time, the Redistricting Advisory Committee began actually developing a plan this past spring. The committee is made up of more than 60 parents, teachers and administrators in the district, and they are charged with gathering data and crafting a recommendation for new geographic boundaries, as well as program and student placements, in time for the start of the 2014-2015 school year. At least three parents and one teacher represent each elementary and middle school on the committee. The effort is being led by consultant Ellen Kuno, former assistant superintendent for elementary education. Their next meeting will take place at 5:30 p.m. Tuesday, Sept. 17 at the district office.
Vote on this Story by clicking on the Icon