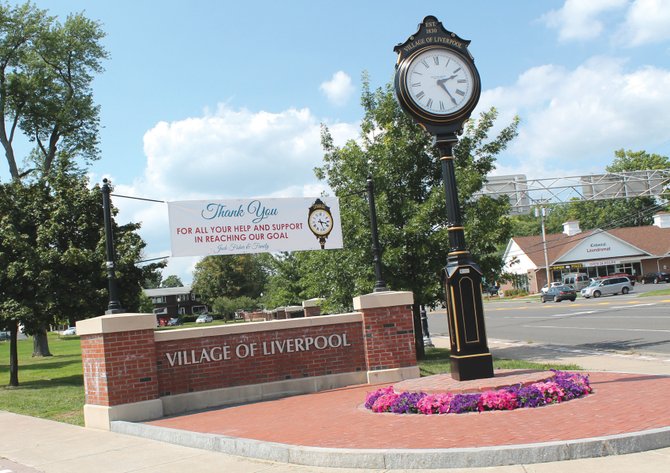 continued — Last month, the village board of trustees kicked in $5,000 from a federal "multi-modal" grant administered through New York state.
"The village board members were so impressed with our progress that they rounded out our pledges with an additional $5,000 from a grant they had for park beautification and maintenance," Fisher said. "We found this to be a wonderfully supportive gesture by the village board. The final accounting isn't done yet, but after donations of labor from Fisher Construction, the clock campaign should break even."
Invitations to the Sept. 18 dedication have been sent to the primary donors, Fisher said, and the entire community is invited to attend. "There was no RSVP for this event but hopefully we'll get a good turnout from our donors, as well as Mayor Gary White, village officials and residents," he said.
"The clock campaign committee wants to thank the village board for its support and encouragement; the employees of Fisher Construction for their workmanship on the clock installation; Bill Asmus, village superintendent of public works, for his time and effort in making this project happen; and Ed DeLong for pounding the pavement and bringing in the donations," Fisher said.
For information about the clock project, email liverpoolclockcampaign@gmail.com, or call Bridgette Plessas at 652-3773.
Vote on this Story by clicking on the Icon