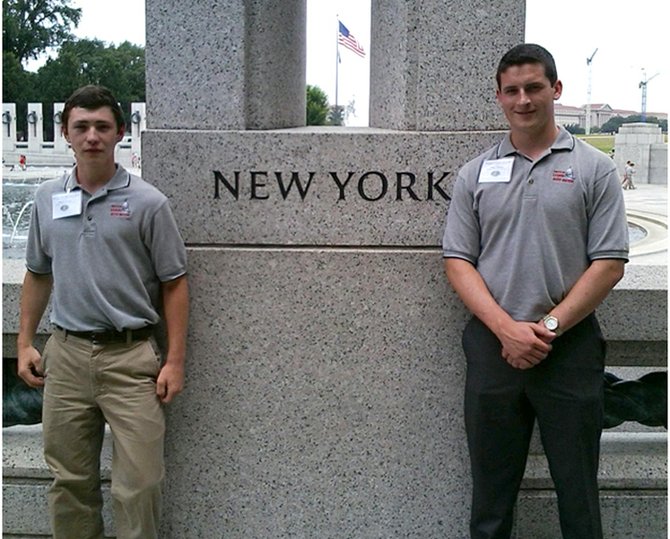 continued — The delegates also received a tour of the White House and got a visit from President Obama. Obama spoke briefly to the boys and listened as they sang him happy birthday, Evans said. A video of the president's visit with the Boys Nation delegates was posted on the White House website.
"It was just an amazing experience," Evans said of his week in Washington.
Evans, who starts his senior year in high school this week, said he is not sure what his future will be or if it will lead him into politics, but his goal is to receive a law degree and become a practicing attorney. He has applied to West Point and is considering a long-term commitment to the military.
On Veterans Day this November, current and former military personnel at Cazenovia American Legion Post 88 will honor Evans and all the participants selected by Post 88 who attended the Boys State convention in June, said Post 88 Commander Mott. All the boys will give brief summaries of their experiences at Morrisville and the effect it had on them.
Jason Emerson is editor of the Cazenovia Republican. He can be reached at editor@cazenoviarepublican.com.
Vote on this Story by clicking on the Icon