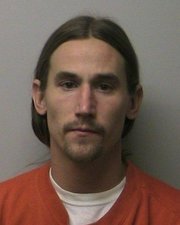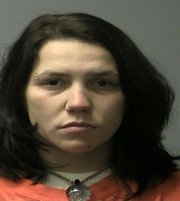 Fenner — A nearly month-long investigation by the Madison County Sheriff's Office and New York state police investigators culminated this week when undercover sheriff's investigators observed, then brought into custody, two suspects on Monday, Oct. 28.
Since the beginning of October, several burglaries were reported to the Madison County Sheriff's Office and the New York State Police. The burglaries were occurring in the town of Fenner during the daytime hours. Several items were taken from the residences to include an antique rifle, flat screen TV, computers, gaming systems, DVD's, jewelry and cash. As a result of the string of burglaries, members of the Sheriff's Criminal Investigations Division conducted a concentrated investigation which included targeted surveillance in the area.
During the morning hours of Oct. 28, an undercover sheriff's investigator observed a vehicle matching the description that had been provided by victims as possibly used in the commission of these burglaries, in the driveway of a residence on Oxbow Road in the town of Fenner. One female was observed in the passenger seat of the vehicle by the investigator. A male subject ran from behind the residence and entered the driver's seat of vehicle, then drove the vehicle around the investigator's vehicle and fled northbound on Oxbow Road. The investigator pursued the vehicle and stopped the vehicle about three-quarters of a mile from the residence.
The male and female were apprehended by the investigator and taken into custody. The male driver was identified as Keith R. Garrison, 33, of Cazenovia, and the female passenger identified as Brittaney J. Mayer, 25, of Remsen. The residence was then searched by members of the sheriff's office and it was discovered that the home had been burglarized. The suspect vehicle was also searched later, after investigators secured a search warrant.
Garrison and Mayer were both charged with burglary in the second degree, a class C felony, possession of burglar's tools, a class A misdemeanor and criminal mischief in the fourth degree, a class A misdemeanor. Mayer and Garrison were both arraigned before a town of Lincoln Judge. Mayer was remanded to the Madison County Jail in lieu of $10,000 cash or $20,000 bond and Garrison was remanded to the Madison County Jail in lieu of $50,000 cash or $100,000 bond.
(Continued on Next Page)
Prev Next
Vote on this Story by clicking on the Icon