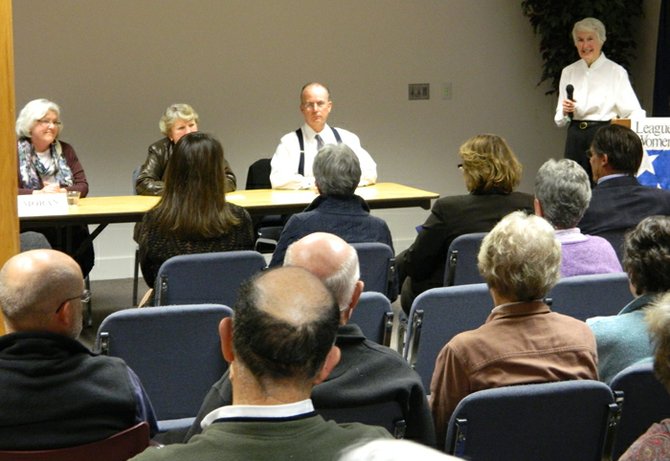 continued — "If the clerk goes to an appointed position then the town board can select the best candidate for the position. I like that," Mather said.
Mather also said the timing is right to make this change in the job now, when there is no incumbent in the position (because she is retiring) rather than to make the change in the middle of someone's term of office.
"There is no ulterior motive here. The timing is right, she said.
Cazenovia town election candidate profiles, as well as the wording of the two town ballot proposals were published in the Oct. 23 issue of the Cazenovia Republican and can be found online at cazenoviarepublican.com. They can also be found on the Madison County Board of Election website and at vote411.org.
Jason Emerson is editor of the Cazenovia Republican. He can be reached at editor@cazenoviarepublican.com.
Vote on this Story by clicking on the Icon