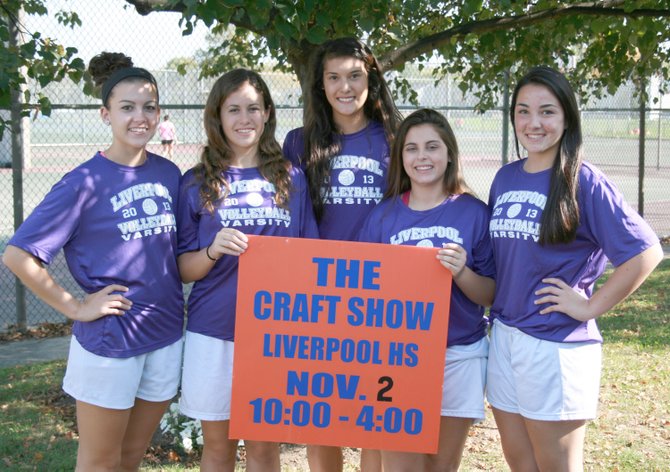 Liverpool — Every year, as a way to give back to the community, the Liverpool High School girls' volleyball teams hold a craft fair at the high school.
This year, they're doing a little something more.
The teams will be collecting fabric to make blankets for the children at Upstate Golisano Children's Hospital. The idea came from one of the varsity team's captains, Meg Stonebarger, who spent a week at Golisano this past spring after having her wisdom teeth removed and developing a severe infection that ultimately spread to her arm.
"I was in the hospital at Golisano this past spring, and all summer I was thinking about how they helped me, and I really wanted to do something to give back to them," Stonebarger said. "It's not like it feels very homey."
Stonebarger said the team usually makes jersey blankets for graduating seniors. The blankets seemed like a perfect gift for the children at Golisano.
"It comes from the heart, and for our volleyball program to do that, I think, would be really important," she said. "It's really hard to be in a situation like that for anyone. Those kids want to see other kids. They want to get out and have fun. At least giving something that can bring them comfort, I think, would be really nice."
Fellow team member Emily Flohr agreed.
"We're really fortunate. Like, at the holidays, we're going to be able to sit and open presents and have Christmas dinner and watch movies all day. Some kids aren't going to have that," Flohr said. "These blankets will be something that can comfort them and make them feel a little more at home so they have something a little more sentimental. It's more than just a Christmas gift. It's something that's coming from us [to say], 'Hey, we're not forgetting about you.' It'll be good for them."
(Continued on Next Page)
Prev Next
Vote on this Story by clicking on the Icon