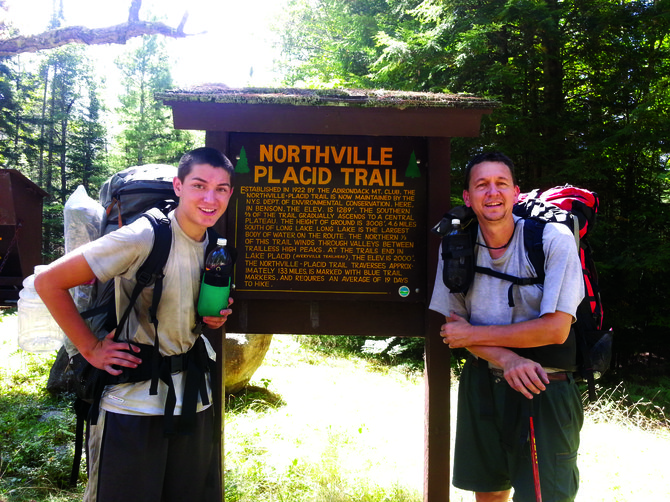 The benefits; however, far outweighed the hardships.
From sunrise to sunset, both Chris and Will took in their quiet surroundings; nature in its most pristine state. Other hikers would surface from time to time, but for two out of the eight-day journey, there was no one else in sight, and it bothered neither father nor son.
"[A] full moon sitting over the lake at night and all you could hear is a loon and that's it," Chris said, reflecting. "Plenty of stars … nobody for miles … I prefer it to being here," he said, comparing the hustle and bustle of work to the organic life outdoors.
On the flip side, Will said he definitely wants to repeat the trail – but with a goal of finishing it in less than a week.

"I think we could and I like a challenge," he said.
Chris isn't sold on the idea quite yet.
"My son is talking about doing it again next year, but seeing if we can do it in five days," Chris said. "I don't know. I would rather take a longer period of time and relax, swim in streams, climb a couple mountains along the way."
But he did add that if they lightened their load to just the bare essentials, an even earlier finish could be possible. The twosome packed enough food for 10 to 12 days, and though they ate healthily throughout, their backpacks still weighed them down.
"We had 60 pounds on our back and for doing it in eight days, that is a bit much to have," said Will, adding that they should have been much lighter for the short time it took them to finish.
"We ate a 10-day supply of food in eight days," said Chris, who is an avid outdoorsman. "You don't want to carry it for nothing."
Vote on this Story by clicking on the Icon