What do you see as an important issue, or issues, that face the town and its residents?
M.B.: The lack of communication between town government and citizens is a big issue in Spafford and the root cause of most citizen frustration with the current leadership. There is no newspaper that reaches all households and the town has not sent a newsletter to citizens in over two years. The lack of accessible agendas and minutes for board meetings and hostility toward citizen questions and dialogue during board meetings discourages citizen participation in decision making, deprives the board of new, creative ideas and undermines the spirit of the "Sunshine" law.
What is one thing (fiscally, operationally, local laws, etc.) you would like to change about how the town operates?
M.B.: The use of evidence in decision making is lacking in Spafford government. The town fails to use technology and data to support evidence based decisions about how our tax dollars are spent and decisions are still being made on the "squeaky wheel" premise or personal preference of the supervisor. Cost/benefit analysis on projects and purchases, zero based budgeting, and use of shared services are some financial management techniques that could forestall tax increases.
Webb Stevens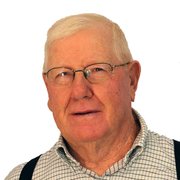 Name as it will appear on the ballot: Webb Stevens
Age: 72
Affiliations on ballot: Republican, Spafford United Party
Background: Stevens has lived in Spafford for 49 years. He is married and has two children. He is the current owner and operator of Locust Creek Percheron Draft Horse Farm, and has worked as a farmer and construction equipment operator in the past. Stevens has been the town supervisor for the past eight years and has also served as town justice and town assessor.
What makes you qualified for this office?
W.S.: Being town supervisor for eight years, town justice for 20 years and town assessor for six years, I am experienced in construction, managing my own business and able to see both sides of issues.
Vote on this Story by clicking on the Icon