On Nov. 5, Spafford voters will have two choices for a town supervisor and five choices for two available town councilor seats.
The Republican candidates for office will be incumbent town supervisor Webb Stevens and newcomers Don Plath and Dave Venezia for town council. Lisa Valetta, town clerk, Carl Wiers, highway superintendent, and Cynthia Cook, tax collector, will all run uncontested.
The Democrat candidates are Mary Bean, who will challenge Stevens, and Chris Fesko (an incumbent) and Kathy Bragg-Adams for town councilor.
Joe Vecchio, a registered Democrat, said he had expressed interest in running for the board as a Democrat. After not being selected at the caucus he was encouraged to run on his own party line after hearing support from numerous community members. Vecchio then circulated petitions and established his own un-affiliated party to run under, the Spafford People's Party. He said his campaign has been 100 percent self-financed.
All seven candidates for the contested offices are profiled below. For more information on the election and how and where to vote, visit the Onondaga County Board of Elections website, ongov.net/elections.
Town supervisor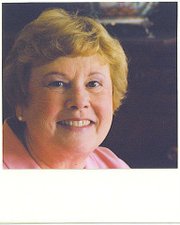 Mary Bean
Name as it will appear on the ballot: Mary Bean
Age: 72
Affiliations on ballot: Democrat
Background: Bean has been a summer resident of Spafford since 1951 and a permanent resident since 2002. She has three daughters and seven grandchildren. She is a retired nurse practitioner and currently does consulting work. Bean also has served as a Spafford Area Historical Society board member since 2004 and president since 2008.
What makes you qualified for this office?
M.B.: I've spent 30 years working successfully with health care clients who needed help developing systems, databases and functioning teams that could achieve accreditation and/or regulatory compliance. Interpreting government regulations and negotiating corrective action plans required dialogue with multiple governmental agencies. I have master's degrees in public administration and nursing. The growth and achievements of the Spafford Area Historical Society during my presidency are evidence of my energy, resourcefulness, financial management and ability to work successfully with members and supporters.
(Continued on Next Page)
Prev Next
Vote on this Story by clicking on the Icon