continued — I have a few issues that I, together with the town board, would like to address over my next term in office. Our highways are deteriorating faster than we can keep up with them and with the ever-increasing cost of paving materials our paving budget is further restricted causing delays in accomplishing our goal. I will continue to work on this challenge in order to find a sustainable and variable long term solution to maintain our roads. Further, in an effort to maintain reasonable growth within the boundaries of Clay, balancing town, county and state demands on infrastructure and regulatory issues will challenge the supervisor's office to come up with a solution that will help prevent an abrupt halt to future growth and development. I also believe in energy conservation and will again in a next term continue my pledge to bring green technologies to the town campus. As always, I embrace smart growth and together with developers, builders and visionaries in the town I feel the town of Clay will thrive and I will stay ever-vigilant at the helm.
Town clerk candidate
Jill Hageman-Clark
Biographical information:
My name is Jill Hageman-Clark. I am 51 years old. I have one daughter,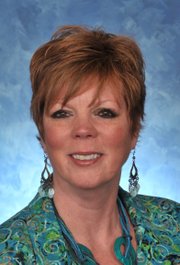 Jacquie, 20, a junior at SUNY Binghamton. For the majority of my life, I have been a resident in the town of Clay, growing up in Bayberry in the house where I have lived again for the past 12 years.
Why are you running for office?
I have held this position since I was appointed in March of 2009 and feel that I have more work to do.
Why are you the best candidate for this office?
I feel that over the past four and a half years I have not only learned a great deal but made a contribution to the town. I have worked hard to gain education and training related to my position and have recently received my registered municipal clerk designation in New York state. I feel that continuing training and education is crucial to this job and the town. In my time as town clerk I have worked hard to offer as many services as I can to the residents.
Vote on this Story by clicking on the Icon