Clay — Town supervisor candidate
Damian Ulatowski
Biographical information: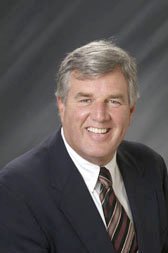 Republican, supervisor five years town of Clay, deputy supervisor two years, councilman since 1999,34-year resident of the town of Clay. Married to wife Mary Ellen 35 years; two children: A son Eric who lives in the village of North Syracuse and a daughter Elizabeth who makes her home on Long Island.
Why are you running for office?
I enjoy serving the residents of the town of Clay and, although challenging at times, find the job as supervisor to be rewarding as it provides me and the town board the opportunity to help shape the town of Clay into a community that our residents can call home, a community with a stable tax base, great schools, endless shopping and dining opportunities and an overall safe place to live, work and raise a family.
Why are you the best candidate for this office?
I feel that I am the best candidate because I have been serving the residents of the town of Clay for the past five years and have helped to maintain the town's long standing history of providing good consistent government and fiscal responsibility. I have overseen the process that has led to holding down spending and worked within the state guidelines to stay within the parameters of the state tax cap. I am always available to meet with residents and the town staff knows that my door is always open should a resident happen to visit Town Hall with a question for the supervisor. I have visited many neighborhoods within the town to listen to resident concerns in an effort to assist them or at least help them understand how the town fits into the scope of their question.
What are the major issues facing the town, and what will you do to address them?
(Continued on Next Page)
Prev Next
Vote on this Story by clicking on the Icon