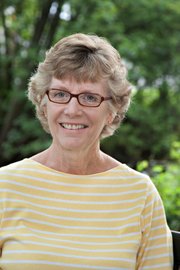 Mary E. Sennett
Affiliations on ballot: Skaneateles Party, Democrat
Age: 66
Background: Sennett has been a Skaneateles resident for 23 years. She is married and has three children. She has been a member of the board of trustees since 2010 and was re-elected for a four-year term this spring. She has also served as a member and vice chair the town's zoning board of appeals. Sennett is a retired teacher as of June 2012, but also spent time working for IBM and started a software company that eventually sold to Dunn and Bradstreet.
What makes you qualified for this office?
M.S.: My experience in business management, coupled with my experience serving as a village trustee have taught me about municipal governance as well as financial accountability. I'm comfortable with budgets and financial reports. I would look for ways to save money, and I would seek outside funding to help with town improvement projects such as infrastructure updates.
What change or changes, if any, would you like to see made to the town comprehensive plan and zoning laws and why?
M.S.: The current comprehensive plan allows for a continuance of sprawl development which is reflected in our current zoning. The plan should be updated to support responsible development and growth that protects the lake and watershed areas. The comprehensive plan is a set of goals and objectives outlining a vision for the community. That vision is now almost 10 years old and needs to be updated. Zoning is the means to achieve those goals and the community's guide for future development.
What is one other thing (fiscally, operationally, local laws, etc.) you would like to change about how the town operates?

M.S.: We need to open up our town government. The minutes for town board meetings from January of this year through June show that the town board spent more time in executive sessions, which are not open to the public, than in public sessions. Our team will be open and transparent so residents know how decisions are being made. As a village trustee I understand the criteria for executive sessions and have concerns that there is so much going on in the town that can't be discussed publicly. A more open government might also have allowed the public to be informed about the opportunity to save $165,000 by re-financing the bond for the fire station. Anything this important must have been discussed, but it's not in the minutes.
Vote on this Story by clicking on the Icon