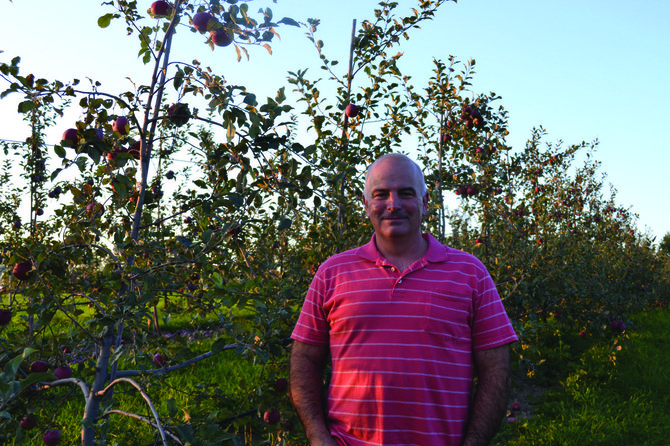 Jamesville — If you travel south past the Jamesville Reservoir on Route 91 and drive a bit off the beaten path, you'll stumble across Adams Acres, a family-run apple orchard tucked in between the rolling hills of Jamesville. Unlike some other orchards around Central New York, Bill and Kathy Adams decided from the start that they wanted their business to focus on two things: excellent customer service and simply just allowing people to pick apples.
"We're different because we keep it simple," said Bill, who co-owns Adams Acres with his wife Kathy. "I think people appreciate coming up and being able to enjoy the scenery and just picking apples. A lot of parents appreciate the idea of picking apples with the kids without getting roped in to the hay rides, the caramel apples and the horse rides. When you come here, we want you to take your time – there's no hurry. It's a relaxing place."
Adams Acres is also the only organic 'u-pick' apple orchard in the greater Central New York area. Bill said he learned the hard way that traditional farming is not only bad for the land itself, but can also be dangerous to humans.
"Growing up on a farm as a kid, the stuff I used to spray [on the crops] makes me worry about myself," he said. "Some of the spray was basically nerve gas. You had to make yourself into a human shield before you could do anything with it – rubber suits, respirators – all that just to spray, and I just didn't want to do that here."
The Adams just received their organic certification from the Northeast Organic Farming Association of New York. In order to receive certification, among other things, the farmer must follow a strict set of rules which dictate what methods and materials can be used to grow crops. For example, instead of spraying their apples with pesticides, the Adams lay down copper and naturally-occurring sulfur to ward off diseases.
(Continued on Next Page)
Prev Next
Vote on this Story by clicking on the Icon