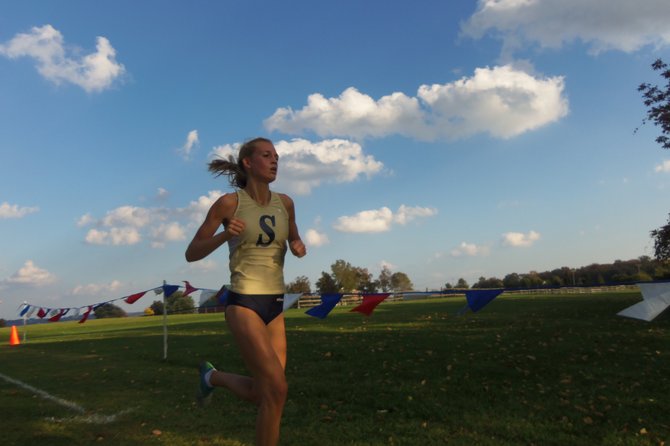 continued — Freshman phenom Julia Willcox battled a nasty virus to take seventh in 22:06. Her brilliant season has been recently dogged by the unnamed virus that has sapped her strength. With a planned four-day rest written all over her calendar, she is expected to be ready for the regular season's biggest meet with archrival Cazenovia next Tuesday at the Sean Googin Sports Complex.
Ginny Hamlin placed 11th in 23:17 while Finan Malcom closed down the varsity effort by taking 12th in 23:18.
In that same meet, the Skaneateles boys cross country team lost, 18-43, to Hannibal, but still got some outstanding individual efforts behind the Warriors' Jason McFarland, who pulled away to the individual victory in a time of 16:45.
Chris Niebuhr finished fourth among individuals in a time of 18:27, while Cooper Watt got sixth place in 18:36. Joe Capozza, in a time of 19:49, set a new personal mark, beating out Dominic Grasso (19:54) and Nick Smolenski, who finished in 20 minutes flat.
Alex VanRiper had his own personal-best time of 20:10 on the Polo Grounds layout, as did Justin Dick (21:32) and Brad Wolfanger (23:02). Steve Ciaccio had his fastest course time of 20:16, five seconds behind Patrick Biver, while Joe Benedict (22:24) and Calvin Stone (22:33) also set individual course marks.
Vote on this Story by clicking on the Icon