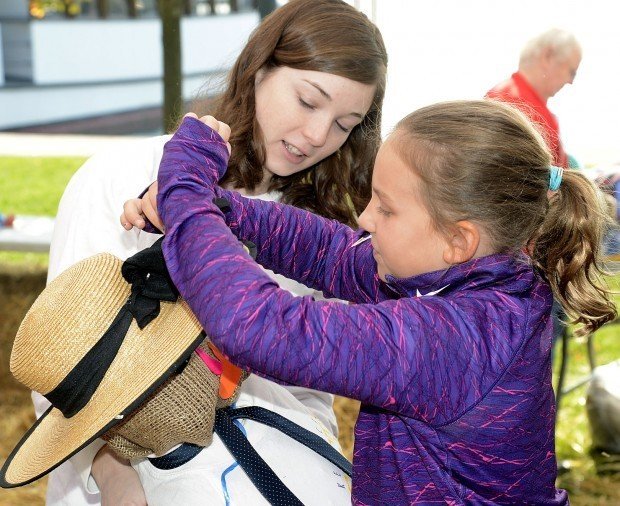 Oct. 4 through 6 is Skaneateles' annual Fall Fest weekend. Local merchants will be featuring specials, refreshments, and sales all weekend long to welcome in the fall season. The weekend will include wagon rides, apple and pumpkin picking, wine tasting, cider, fritters and more. For more information on any of the event visit skaneateles.com.
Schedule of events:
First Friday Art Walk
6 to 9 p.m on Friday. Featuring the artwork of Skaneateles Central School Students at many stores and restaurants throughout the village.
Snake Oil Glassworks annual fall fest
A three-day fall pumpkin making event. Everyone is invited to watch glass blowing demonstrations of pumpkins in a variety of fall colors and sizes.
Make your own scarecrow in Clift Park
10 a.m. to 4 p.m. on Saturday (rain location: Skaneateles YMCA and Community Center) $10 per scarecrow. Proceeds to benefit Skaneateles YMCA Youth Programs. Gazella Dance Studio performance at the gazebo.
Village hall open house
10 a.m. to 2 p.m. Saturday at new village hall, 26 Fennell St. Ceremony will be held at 11 a.m. Refreshments will be served.
Pumpkin Painting at Creekside Books and Coffee
11a.m. to 1 p.m. on Saturday and 12 to 4 p.m. on Saturday.
Sustainable Skaneateles alternative energy tour
12 to 4 p.m. on Saturday with village hall serving as home base. Visit sustainableskaneateles.wordpress.com for details.
Live music at the gazebo
2 p.m. on Saturday.
Horse and wagon rides around the village
12 to 4 p.m. on Saturday and Sunday. Pick up in front of Sherwood Inn. $5 per person or $20 per family.
Big Trucks
10 a.m. to 4 p.m. on Sunday at Saunders Quarry. Sponsored by the Skaneateles Nursery School.
Sherwood Inn Fall Fest on the west lawn
12 to 6 p.m. on Sunday. Live music and food.
Vote on this Story by clicking on the Icon