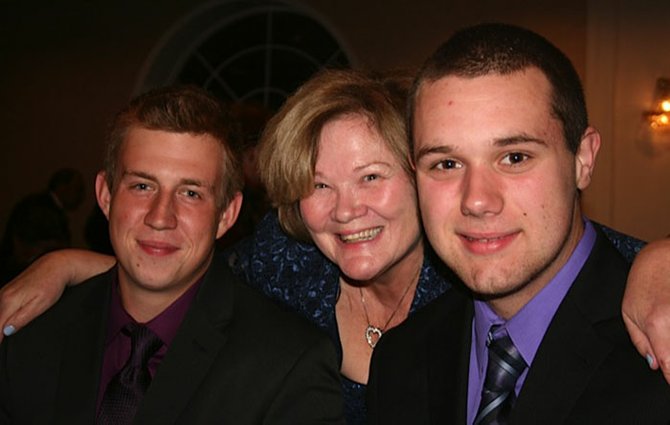 Cazenovia resident Marion Secor and her staff at Skanda Equine were honored recently by the Central New York SPCA for their rehabilitation and care of 15 wild ponies from the Onondaga Nation that had struggled through the 2012-13 winter without food and access to water and were in critical condition.
The CNYSPCA's annual fundraising benefit and award ceremony, held Nov. 8 at Justin's Tuscan Grill in Syracuse, brought together animal lovers who align with the agency's mission and wish to see its continued success at a time when more and more pets are being abandoned and given away due to economic pressures. The event highlighted the importance of the CNYSPCA's mission while also honoring a member of the community who has done something extraordinary in the service of animals.
At the heart of the event was the Kizey award ceremony, presented by CNYSPCA Executive Director Paul Morgan to Secor and her staff at Skanda for their tireless effort and dedication to the care of the Onondaga Nation ponies, all of whom are doing beautifully now and are preparing for adoption. He talked about the necessity of open stalls and willing, compassionate caregivers in the case of horse rescue, and how the success of his rescue effort with the original fourteen ponies would have been impossible if Skanda hadn't stepped in when it did.

Terri Para, development director for the CNYSPCA and the woman behind the annual Kizey award event, spoke highly of Secor and the way she offered her support by taking in all the ponies "without even batting an eye."
"These were wild, unhandled ponies at the time, and Marion and her staff were in danger in those early days and she never once complained. Instead, she was there for us when we needed her and was there with an open heart," Para said.
(Continued on Next Page)
Prev Next
Vote on this Story by clicking on the Icon