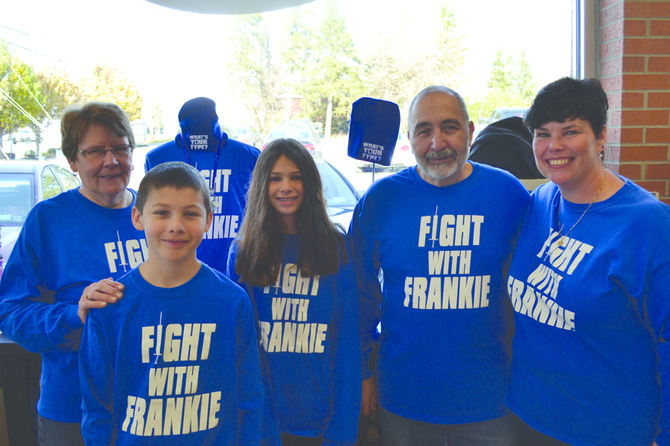 continued — The bill is something the Palladinos are strongly supporting. Frankie met with Assemblyman Al Stirpe and Senator John DeFrancisco, who are co-sponsoring the bill, to tell the story of what he experienced in school when first diagnosed – which, according to Patty, isn't far-fetched for many children dealing with diabetes.
"My school gave me a hard time in first grade with my diabetes," Frankie Palladino said. "The teacher said, 'Diabetes is a distraction in my classroom.' So [my family] started to raise awareness so it wouldn't happen to other kids, like it happened to me."
Frankie, one of three diabetic students at Enders Road Elementary School, is now able to self-manage his diabetes within his fourth grade classroom. Patty Palladino said that in the last few years, the F-M district has met with the American Diabetes Association and has taken "great measures to correct [what happened]." The district now educates staff in every building on the basics of diabetes.
"People don't understand it," Patty Palladino said. "When a six year old child has to take his blood glucose every three hours or so, no matter what's going on – if it's the middle of an assembly or class – it doesn't matter. He has to take it when he has to take it."
Christine Kirkman is the school nurse at Minoa Elementary School, and she's had several diabetic students during her time in the East Syracuse Minoa district. She said that the way to best meet a diabetic student's needs is a strong communication between parents, teachers and staff.
"I've never seen any teacher who doesn't want to know what's going on and be helpful – but the key is to not alarm the student," Kirkman said. "The child wants to have a normal day at school each day. So the idea is for everybody to know about it, but to make it as inconspicuous as possible that we're paying attention, so [the student] feels like he or she is part of a normal day."
Vote on this Story by clicking on the Icon