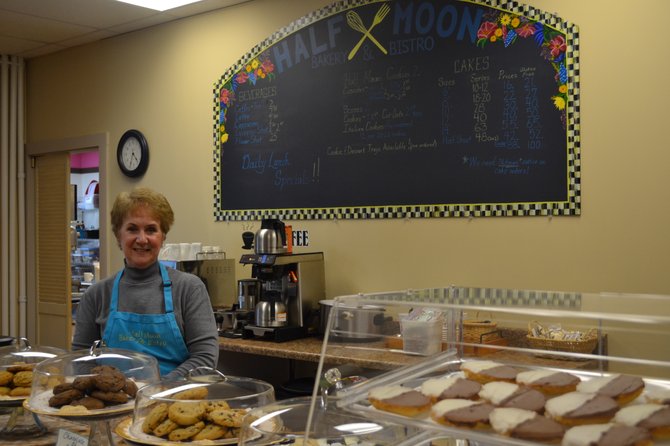 Jamesville — Debbe Titus always talked about how she'd like to open a bakery in her hometown of Jamesville. And when she retired from the education industry a couple years ago, she decided there was no better time than now to make that dream a reality.
"I thought [the bakery] would meet a need in the Jamesville community," Titus said. "We don't really have a small coffee shop type of place… I've driven into Fayetteville many times with my daughter to get a cup of coffee and relax at Starbucks, and one day I thought, 'Well, this is kind of silly!' I want my shop to be the kind of place where you can sit and look out the window or read a book if you want."
Titus began to break new ground last year when she started selling her baked goods at the Cazenovia Farmers' Market. She discovered that people weren't satisfied with just buying her treats at the market – they wanted more.
"I was just overwhelmed by the number of customers I was getting," she said. "Different people started calling me to provide certain items for them. And for a while, I made some desserts for the Glen Loch. It really started to grow."
It was then that Titus decided she wanted to turn her hobby into something more. She reached out to the small business development office at OCC and worked with a counselor who helped her write a business plan. The next step was finding a location to open up shop, and last spring, Titus found herself in the right place at the right time.
"My husband grew up here, my kids went through the J-D schools and we still live in town – I wanted to be in Jamesville," she said. "I heard through the grapevine that the owner of Sweet Endings was thinking of selling. And the next thing you know, I'm in the process of buying a bakery."
(Continued on Next Page)
Prev Next
Vote on this Story by clicking on the Icon