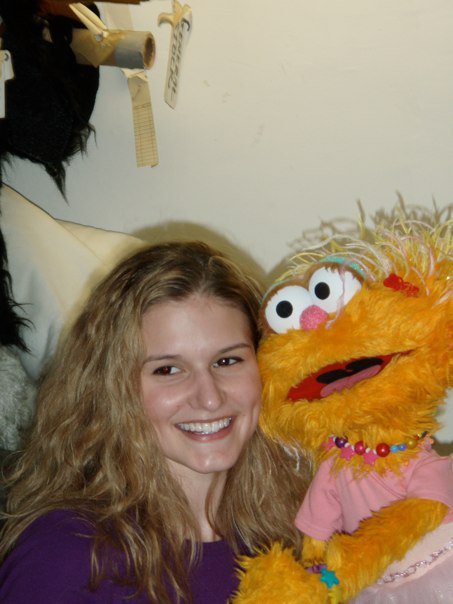 Liverpool — Five years ago, Frieda Weeks experienced something no parent ever should.
On Nov. 14, 2008, Frieda's daughter, Heather, lost her battle with colon cancer. She was 24 years old.
"She was born on my birthday, Aug. 17," Weeks said. "The greatest gift I ever received on my birthday."
On June 10, 2008, Heather, a lifelong dancer, was diagnosed with an aggressive form of colon cancer. Though she had surgery to remove a tumor on July 1, cancer cells had already spread to her liver and bone marrow. After extensive chemotherapy, Heather, a 2002 Liverpool High School graduate, passed away on Nov. 14, 2008.
But in her brief life, Heather Weeks did what we all hope to do: she made an impact. Her passionate work on behalf of ovarian cancer awareness prompted her family to found Hope For Heather in her memory. The organization works to spread awareness of ovarian cancer and support women undergoing treatment and their families.
Beyond the passion for cancer awareness that became her legacy, Heather is remembered as fiercely protective, loving and kind. In order to commemorate her life, Frieda Weeks has organized a social media campaign that celebrates those characteristics. She created an event, "Random Acts of Kindness in Memory of Heather Weeks," on Facebook that, as of Wednesday evening, had more than 1,200 people attending from as close as Liverpool and as far away as Nigeria. The event is set to take place on Nov. 14, the five-year anniversary of Heather's passing.
"We'd like to honor her memory by asking everyone to do a random act of kindness on this day, whether it's buying coffee for the person in the drive-through behind you, holding a door open, passing a compliment, whatever," Weeks said. "I'm hoping to turn this horrible day into a day of positive in the universe."
Weeks is encouraging those who participate to share their acts on Facebook or through other social media outlets using the hashtag #BeKind4Heather.
"We want to hear how [these acts] brings a smile to you or someone else, or just inspires," she said.
For more information or to join the event, visit facebook.com/events/751837421509600. Make sure to tag your posts with #BeKind4Heather.
You can also share your acts of kindness on our Facebook page, Facebook.com/eaglestarreview.
Vote on this Story by clicking on the Icon