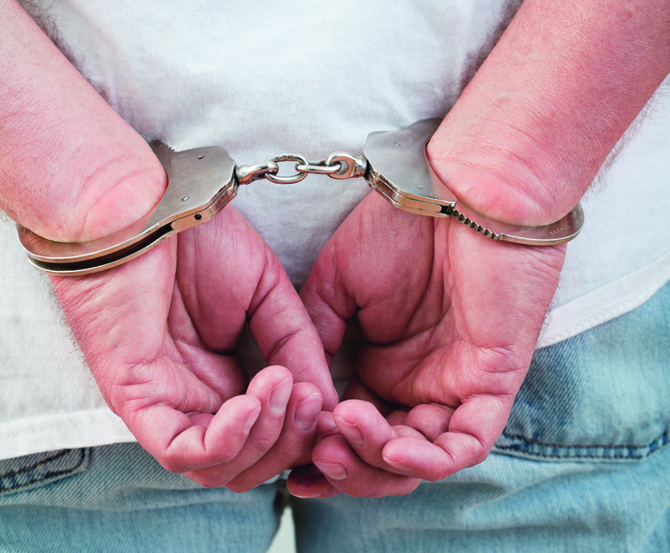 continued — The case of Bradley and Stowell occurred the night of Sept. 13 when village and county law enforcement officers responded to a call of a large fight in progress at Henneberg Tavern between a group of white males and females and a group of black males, apparently as the result of racial slurs. Both Bradley and Stowell resisted arrest at the time, with Stowell being so agitated that she was handcuffed and placed in the back of a patrol car and eventually pepper sprayed. Bradley was held at the Cazenovia station before being charged by the sheriff's department with one count of disorderly conduct. While Bradley was in the Cazenovia station holding cell, however, he urinated on the wall.
The couple spent their wedding night in the Madison County Jail.
Both the graffiti and the bar fight cases will be heard at the Wednesday, Dec. 18, session of Cazenovia village court, which begins at 5 p.m.
Jason Emerson is editor of the Cazenovia Republican. He can be reached at editor@cazenoviarepublican.com.
Vote on this Story by clicking on the Icon