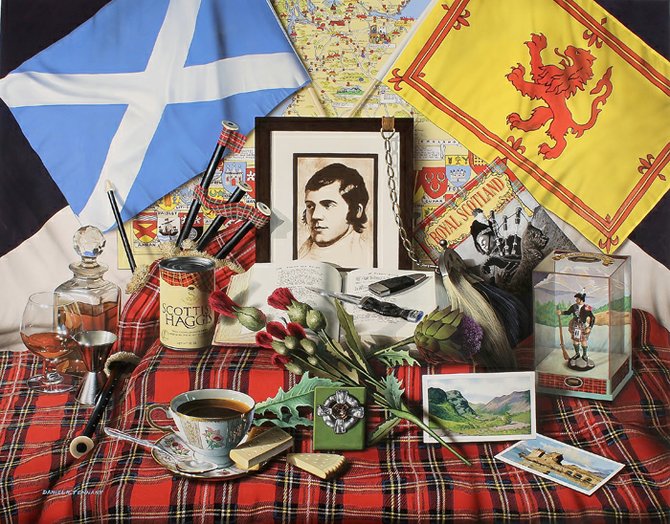 Cazenovia — My first contact with the Cazenovia Public Library was in 1967. In junior high school, I often stopped in to gaze at the mummy. Now, 46 years later, I am having the pleasure of displaying artwork in the library's art gallery. A show of my original still lifes and landscapes — including five originals and 16 prints — will be on display from Nov. 1, 2013, to Jan. 31, 2014. All work is for sale unless labeled otherwise.
When I was in junior high school at Cazenovia, I heard about the high school art teacher who was regarded as a local legend. I was excited to be able to study under Merrill A. Bailey for the last four years of his teaching career. He retired in 1971, after being in the classroom for 36 years.
Bailey was a great teacher and a master painter in watercolor. From him, I learned that creating artwork is tough work and there is always room for improvement. With his teaching as a strong foundation, I echoed many of his sentiments when I became an art teacher (1976-2008).
Throughout college I tried every conceivable medium but did not find the one I felt comfortable with. In 1979, I tried gouache and knew this was what I had been looking for. I have yet to meet another artist who uses gouache on the large scale that I do or in such a tight realistic fashion.
Gouache can be used loosely, is great for plein air painting, and has been a favorite with designers and commercial artists. I love it because it has brilliant colors, is water-based, it can create extremely fine lines and photographs well because of its matte finish.
In 1984, I started using an airbrush to extend the working capabilities of gouache and to create certain effects. Though I am not an airbrush artist, it has helped me make my work look even more realistic.
(Continued on Next Page)
Prev Next
Vote on this Story by clicking on the Icon