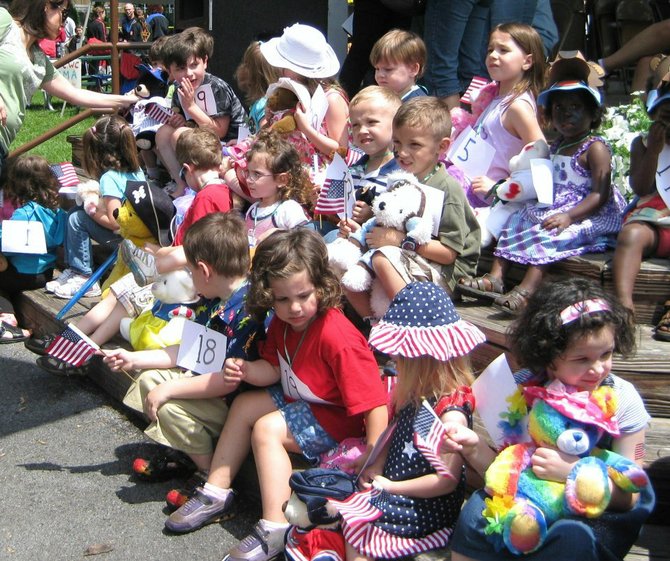 continued — Part of what makes the event possible is the participation of village businesses.
"The local businesses in the village continually provide funds to support the festival each year," Atkinson said. "They have been fantastic each year and are extremely supportive. At this point, we have approximately 75 donors which Vera Desimone solicits in person each year, with more coming in daily."
The festival is also funded through raffles, as well as a pancake breakfast with the Easter bunny hosted by VFW Post No. 7290.
"The VFW has been a mainstay as well helping us with the cooking — three VFW volunteers cook for 800-plus people — and our committee members, in conjunction with the Canteen and [the North Syracuse Junior High] Builder's Club, serve the food and help with other things during the breakfast," Atkinson said.
The raffles are always popular. A variety of prizes are available, from a gas card giveaway to the annual necklace drawing from Welch & Co. Jewelers. (But former Village Clerk and Festival Committee member Nancy Fortin says she's winning the necklace this year, so look out.)
"The community comes together to prove that North Syracuse is a great place to be family," Fergerson said. "Not to mention you might win something."
Atkinson agreed.
"It is really a great event for families as it costs very little to attend — food basically and maybe a couple kids vendors who come," she said. "We try to add new things each year. It is a huge undertaking, but a very rewarding one."
Free parking is available at North Syracuse Junior High School on Taft Road, and shuttles will be provided to transport festival-goers to Lonergan Park. For more information, contact Charlotte LaPorte at 458-0375.
Vote on this Story by clicking on the Icon