continued — Married 38 years. One daughter, one son and daughter-in-law, one grandson. All live in the village.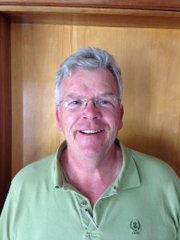 Owner, Butterfield Construction. Served in the U.S. Air Force.
Why are you running for village board?
This will be my third term in office. I would like to see the completion of more sidewalks, the implementation of the Village Center Plan, improve highway shoulders for bicycles where possible.
Why are you the best candidate?
I still enjoy being a village trustee.
What are the issues facing the village, and how will you address them?
Continuing to track areas where we can save money. Pension costs, healthcare costs and unfunded mandates continue to be our biggest challenges.
Vote on this Story by clicking on the Icon