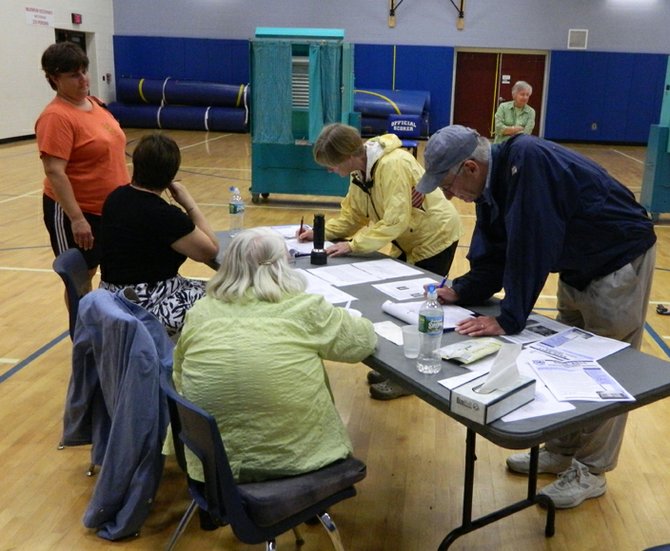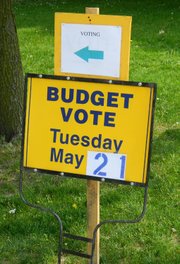 Cazenovia — About 650 Cazenovia Central School District voters turned out Tuesday, May 21, and approved the district's $26.4 million 2013-14 budget proposal, two ballot propositions and elected two board of education members.
The voter turnout was relatively low — with the average typically being about 800 voters — but the lack of contested races for the two BOE seats was a major factor, according to district administrators. A severe thunderstorm that blanketed the area during the final hours of voting also hampered the turnout.
"We want to thank the members of our community who turned out at the polls and voted today," said Superintendent Robert Dubik. "A school district can only be strong as the community that supports it. With revenue sources dwindling and mandated expenses rising, we worked to find ways to present a budget proposal that safeguards Cazenovia's core academic program, while remaining sensitive to taxpayers."
Voters approved next year's $26,419,662 budget by a vote of 444 to 207. The budget included a 3.39 percent spending increase ($867,410) and a 4.94 percent tax levy increase.
"On behalf of the Board of Education, I want to thank Cazenovia voters for approving this budget," said board President Fritz Koennecke. "Our mission is to provide an educational environment that empowers students to reach their potential and develop a sense of responsibility and an appreciation for learning. This budget meets that challenge, by fortifying the academic program we in Cazenovia have come to expect from our schools."
Voters also approved two propositions on the ballot. Proposition 2 to replace two school buses at a cost not to exceed $71,871 passed 480 to 172, and Proposition 3 to levy of a library tax to support the Cazenovia Public Library and the New Woodstock Free Library for a total of $527,800 was approved 483 to 169.
(Continued on Next Page)
Prev Next
Vote on this Story by clicking on the Icon