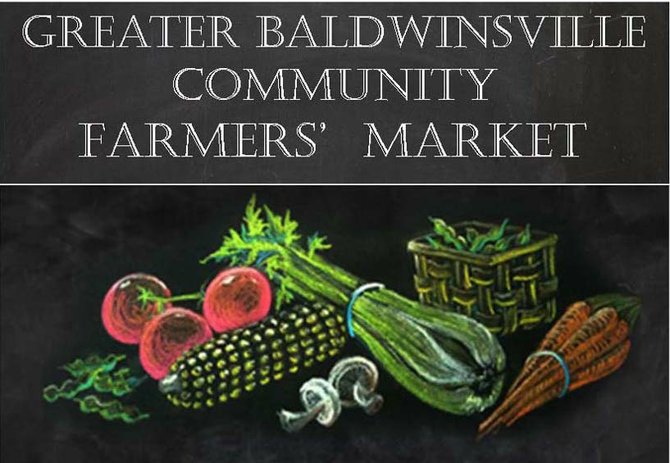 Baldwinsville — It has been years since residents could purchase produce direct from local farmers within the village of Baldwinsville. But, thanks to the efforts of Mike Samoraj and willing participants, a farmers market will take place every Wednesday this harvest season in Village Square.
"The desire for a farmers' market is here – we have heard that time and time again," Samoraj said about getting this venture off the ground. "It takes 24/7 networking, an aggressive advertising and social networking campaign and a lot of legwork."
His hard work has paid off. "The support has been amazing," he said. "People are helping by spreading the word."
The farmers market, which will be held from 3 to 6:30 p.m. every Wednesday from June 5 through Oct. 23 at the newly renovated Village Square (former site of the Harrington Fire House behind Key Bank), will feature mostly homegrown and handmade items. Participating farms include Hahns, Reeves and Emmi's farms.
Organizers have also recruited vendors including Groovy Granola, 4 Generations Jewelry, Patinkas Home Decor, Empire Buffalo, Eternal Beauty Jewelry, Witty Wicks, P3 Perfectly Pickled and Smoke Incorporated. Samoraj said they are actively seeking more vendors and those interested can visit gbcfarmersmarket.com for the rules, regulations and to fill out a vendor application.
"A Farmers' Market is an integral part of a vibrant local community," Samoraj said. "The market is a convenient way for local consumers to not only support their local farmers and neighbors, but to get the freshest and widest variety of produce that's available at any particular time often at below market prices."
In addition to providing a venue for local farmers and vendors, Samoraj said organizers will work with local service clubs, booster clubs and other not-for-profit organizations to help with fundraising opportunities.
"The goal is to offer the Baldwinsville community an attractive venue to purchase quality local produce as well as many unique items and to basically to enjoy a Wednesday afternoon at the new Village Square with good food and entertainment," Samoraj said.
"The village fully supports the effort to bring a farmers market in the heart of the Baldwinsville," Mayor Joe Saraceni added. "Village Square was designed to facilitate this type of event. Hopefully people will come down to support the new farmers market."
To like the Baldwinsville farmers market, visit facebook.com/greaterbaldwinsvillecommunityfarmersmarket.
Vote on this Story by clicking on the Icon