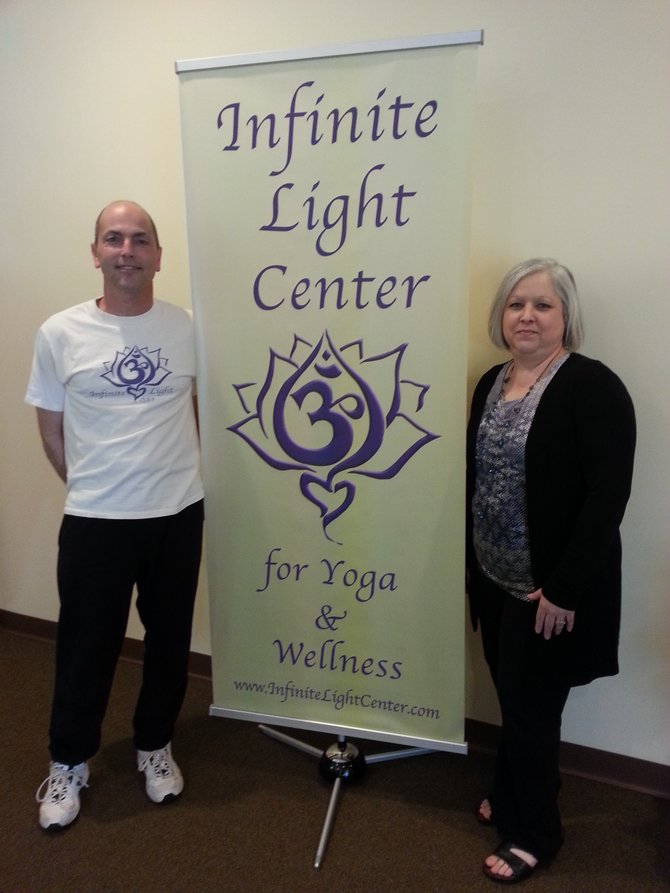 continued — "Infinite has to do with the totalities and possibilities yoga has to offer," he explained, when asked the significance of the name. "There's infiniteness to it, it's endless. And the light in yoga is the light of consciousness, the light of energy. You move towards the light when there's a reason to go that way."
Meanwhile, in the late 1990s, Mary Riposo was still working as a psychologist in Central New York hospitals and schools. And while she enjoyed her work, she found herself wanting to explore different energy techniques on her patients- which was not okay in schools or hospitals. So she started a private practice to work specifically with people interested in alternative methods of balancing their emotions.
Since Mary was a little girl, she knew that she was different from other people. She said she has always been very sensitive to energy- she could feel it, and could sometimes know something before she walked into a room. Additionally, she was always sick as a child, but found that medication seemed to make her feel worse.
So she had her first reiki treatment. Reiki is a form of healing in which a practitioner transfers energy through the palms to increase energy as well as ease pain, anxiety and stress. Mary thought it was so great that she went to a reiki class to learn how to do it on herself.
"I was hooked," Mary said. "I was feeling more energized and had better health, but it also made me more comfortable speaking in front of people. I used to be terrified just to raise my hand in class as a kid, but with reiki, I started to find my own voice. I had this calling to share reiki with other people because they saw the difference and wondered what I'd done."
Vote on this Story by clicking on the Icon