North Syracuse — North Syracuse will hold its budget and board of education vote Tuesday, May 21. Residents will vote for three BOE members; four candidates are running. The polling places are open from 6 a.m. to 9 p.m.; if you live north of Route 481, vote at Cicero Elementary on Route 31. Residents living south of Route 481 should vote at the district office, 5355 W. Taft Road, North Syracuse.

The budget itself is $144 million. The estimated tax increase is 5.33 percent; the tax impact is about $23.10 per $100,000 of assessed value. The budget includes full-day kindergarten.
The full budget can be found at nscsd.org.
Read on for profiles of the candidates.
Catherine Cifaratta-Brayton
Biographical information:
Catherine Cifaratta-Brayton is a lifelong resident of the village of North Syracuse, currently residing at Centerville Court, 400 Sandra Lane, North Syracuse. She is a graduate of North Syracuse High School and the Beaux Art School of Beauty Culture, Inc. She is a New York state licensed cosmetologist and travels to serve senior citizens and the physically challenged on a part-time basis.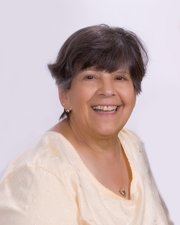 Cifaratta-Brayton raised five sons as a widowed-single parent. Her sons Joseph, Leonard (deceased), John, Peter and Philip are all graduates of the North Syracuse Central School District and all live in the North Syracuse Central School District with their families
Cifaratta-Brayton is a member of the North Syracuse Central School District Board of Education, a position she has held since 1982. Cifaratta-Brayton also serves on the Onondaga-Cortland-Madison BOCES Board of Education, which represents 23 component school districts, a position she has held since 1988. She also has served as a member of the Central New York Teaching Center Policy Board, representing 17 component districts, since 1988, merging with Oswego County Teachers Center in 2011, now representing 27 component districts.
She further is a board of education representative for the New York State Education Department as a panelist for hearings.

(Continued on Next Page)
Prev Next
Vote on this Story by clicking on the Icon