Liverpool — Liverpool will hold its budget and board of education vote Tuesday, May 21. The polling place, open from 6 a.m. to 9 p.m., is Liverpool High School, 4338 Wetzel Road, Liverpool. Voters will choose three representatives for BOE; three candidates are running.
The budget itself is $135 million and represents a 4.71 percent increase over last year's budget. The tax levy increased by 5.2 percent; the tax impact is estimated at 4.2 percent.
The full budget can be found at liverpool.k12.ny.us.
Read on for profiles of the candidates running for BOE.
Betsy Webb-Bronzetti
Betsy Webb-Bronzetti is pleased to announce that she has submitted her candidacy to become a member of the Liverpool school board. As a proud member of the Liverpool community for over 30 years, she understands the successes and challenges that our current times present. Her work to date has provided her first-hand knowledge and experience regarding the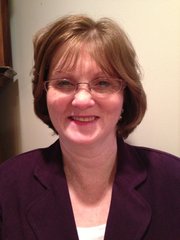 importance of not only developing our youth's education, but their leadership skills, talents, and desire to give back to their community. An investment in our youth today is a vital investment in the future for everyone.
Webb-Bronzetti and her husband Joe raised their two children, Thomas and Alicia, in the Liverpool school district where the two participated in sports and were actively involved in the music and fine Arts program. During those years, Betsy was a member of the V.I.T.A.L. committee, served on the PTO, volunteered as room parent, helped lead Cub Scouts and Girl Scouts, and was a baseball and soccer mom.

She is one to take action and offer her service where needed, as she is dedicated to giving back to her community. She currently is serving the Liverpool district as a member of the Community Stakeholders Group created by district in its search for a new superintendent. She is presently serving on the Liverpool Community Committee.
(Continued on Next Page)
Prev Next
Vote on this Story by clicking on the Icon