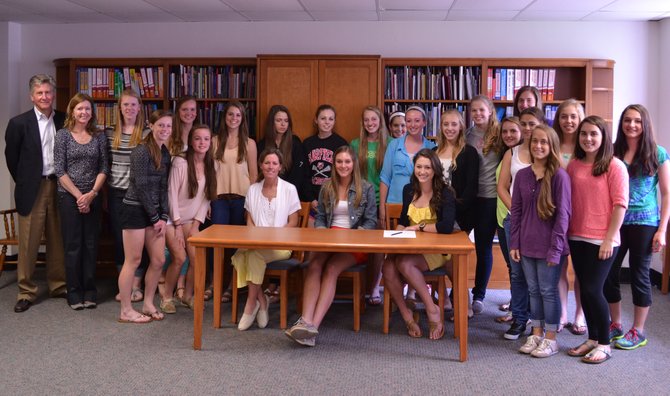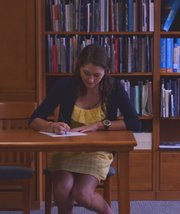 The Skaneateles High School guidance office was full of lacrosse players on Friday afternoon to celebrate the commitment of senior midfielder Emma Ford to play lacrosse at Harvard.
A short ceremony was held which included Skaneateles schools athletic director Stacey Tice and girls lacrosse coach Bridget Marquardt sharing some words about Ford and her accomplishments. Ford's parents and principal Georgette Hoskins were also in attendance.
Ford said the decision wasn't a hard one to make. "Harvard has been my first choice all along and I really have always wanted to go there, so it was a clear favorite," she said.
Though this day was chosen to celebrate her future, Ford actually gave a verbal commitment to Harvard last summer. Unlike most schools, Ivy League schools require a commitment be made early rather than a signed letter of intent.
Another unique aspect of Ivy League schools is that they don't offer scholarships for athletics, though they do recruit players.
Ford said she was scouted and had gone to Harvard to participate in lacrosse camps starting her freshman year of high school.
Despite making her verbal commitment last summer, she still had to go through the application process and meet the school's criteria for academics, she said.
Though she has yet to decide on a major, Ford said she was excited for the opportunity to go to such a great college and also be close to her brother, Dan, who will be a senior next year. Dan was also recruited for athletics and plays on the varsity hockey team.
Joe Genco is the editor of the Skaneateles Press. He can be reached at editor@skaneatelespress.com.
Vote on this Story by clicking on the Icon