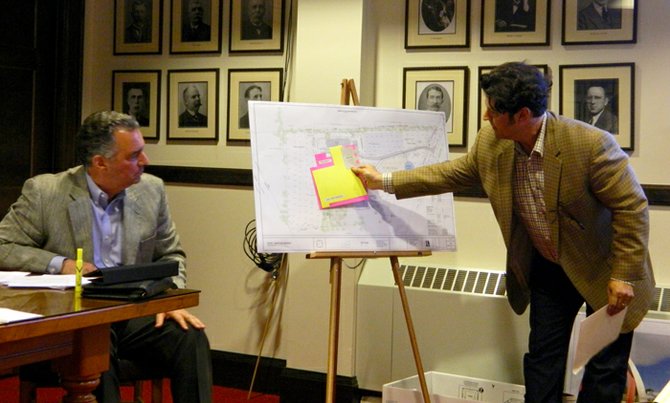 Cazenovia — The Cazenovia Village Board Monday night heard the results of five professional studies that determined the proposed Empire Brewing Company farmstead brewery in Cazenovia will have minimal to zero impact on surrounding noise, odor, visual aesthetics, archaeological and traffic considerations. In addition, Empire owner David Katleski informed the board that he has altered the tentative building specifications to make the brewery smaller, shorter, better screened from neighbors and more visually pleasing — all in response to the numerous neighbor and community concerns voiced in recent weeks.

"This is not as functional for us as a brewery, [but] we are willing to do this" to address community concerns, Katleski said of the architectural modifications during a village board public hearing on May 6. "I've done, to the best of my ability, to keep the public up to speed on my intentions for this project … I will not waiver from the truth."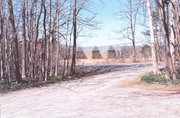 The meeting was a continuation of two previous public hearings on the brewery project, one to consider a proposed law to change the village code to allow the milling of flour, feed or grain in the village, which is currently prohibited. The other hearing was to consider Katleski's application for a zone change on his Route 13 property from residential to commercial/farm use, which is necessary for the project to even move forward.
The village board meeting room was completely full for the hearings, which were addressed simultaneously, with more than 50 people present. Both supporters and opponents of the project attended, many of whom publicly voiced their opinions on whether the board should support the project in general and the zone change application specifically.
Mayor Kurt Wheeler opened the meeting with the information that Katleski had submitted the five studies to the village, which was done at the request of the village planning board. Trustee Amy Weber Mann called the studies "exhaustive" and said they "helped a lot" for the board's decision-making.
(Continued on Next Page)
Prev Next
Vote on this Story by clicking on the Icon