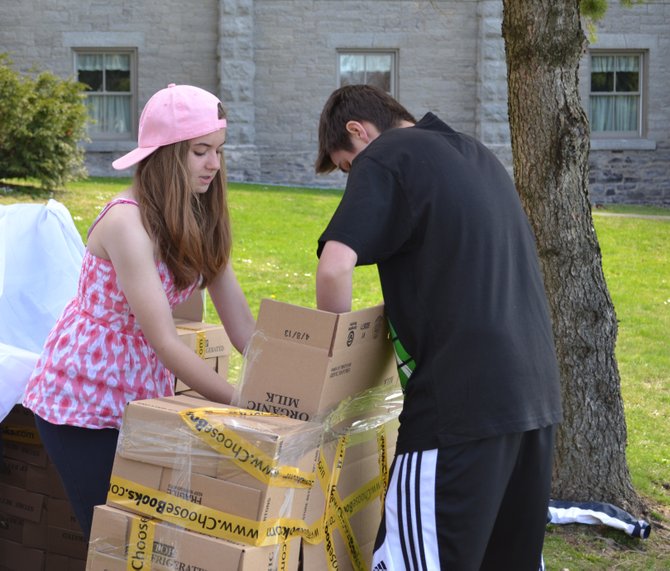 The tribes were given cardboard boxes, packing tape, and a couple other items like plywood or tarps to construct a shelter that could protect all their members from the elements. The shelters were then tested with a leaf blower to see how sturdy they were. They all passed with little or no damage.
Though the event was fun, the message also stuck with those involved.
"I think it is good to raise awareness about the people in the world who don't have the stuff we take for granted every day," participant Mikaela Terhune said.
Joe Genco is the editor of the Skaneateles Press. He can be reached at editor@skaneatelespress.com.
Vote on this Story by clicking on the Icon