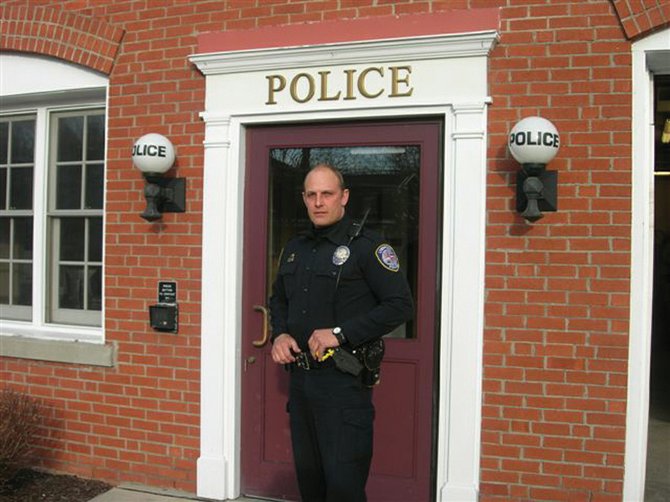 continued — "I got the call at 2:45, and 40 minutes later a clerk from Rent-A-Ride in Liverpool advised me that she was there," Unger said. "I drove over and asked her if she would talk to me about what happened in Buffalo. She agreed to talk, so we talked at the police station."
"Officer Unger was able to establish a rapport with the female," Askey observed.
"I told her, 'I'm the only friend you've got. I'm the only one who can save you right now because the State Police are probably already banging on the door of your house right now,'" Unger said.
"I think I got her to trust me," he added.
The lady apparently knew nothing about what happened in Buffalo, and she denied that her older brother had checked into a Tonawanda motel that weekend, Unger said. She soon deduced that her younger brother may have committed the Amherst crimes after borrowing the rental car and signing his brother's name to the hotel register.
"It was her younger brother," Unger said, "but she did the right thing."
Within minutes, Unger had gathered the suspect's name, date of birth, address and two cell phone numbers. A few minutes more and he came up with a photo.
"Det. Quinlan and Lt. Brian Miller in Amherst showed the picture to the guys who'd been stabbed and other witnesses, and they all made a positive ID," Unger recalled.
The suspect, Dardrequez Haynes, 24, of 133 Parkway Drive in Syracuse, was soon arrested by Syracuse police.
"Officer Unger thoroughly interviewed the [sister], and he obtained crucial information that assisted with the timely identification of the offender," wrote Amherst Police Chief John Askey in a Dec. 20, 2012 letter to the LPD.
For his work on the case, Unger received a Law Enforcement Commendation at the annual awards recognition ceremony hosted by the CNY Association of Chiefs of Police, Thursday, April 29, at Justin's Grill, in East Syracuse.
Vote on this Story by clicking on the Icon