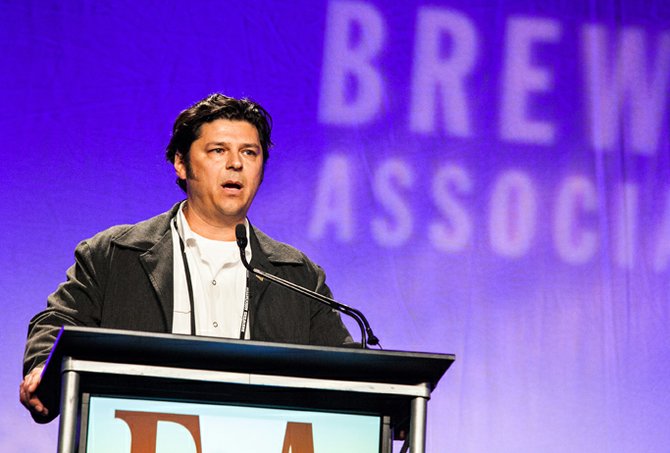 "The beer industry is growing by leaps and bounds in New York and Empire is on the cutting edge," he said. "It's not just about building a farm brewery in Cazenovia; it's much greater than that."
Empire beers have won numerous awards in national and international competitions, and have been widely recognized for their high quality. This latest recognition for Katleski as the "Defender of the Industry" will give him, his company and his state association greater recognition, respect and appreciation on the state and national levels. He already has had other state brewing associations looking to him for advice and guidance as they pursue their own legislative agendas, he said.
The 30th annual Craft Brewers Conference & BrewExpo America for the nation's small and independent craft brewers was held March 26 to 29 in Washington D.C. The CBC is the largest industry event, with thousands of attendees offered 80 seminars focusing on topics including sustainability, sales, packaging and export development, along with daily receptions, brewery tours and hospitalities.
With 2,336 breweries operating in the U.S. by the end of 2012 — an estimated 98 percent of which are craft-and another 1,254 breweries in planning — craft brewers are economic engines, bringing jobs, tourism and capital to communities around the country, according to the CBC.
For more information on the New York State Brewers Association, visit thinknydrinkny.com. For more information on Empire Brewing Company, visit empirebrew.com.
Jason Emerson is editor of the Cazenovia Republican. He can be reached at editor@cazenoviarepublican.com.
Vote on this Story by clicking on the Icon