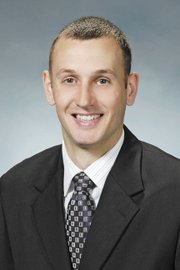 Baldwinsville — Baldwinsville's Greg Smith, MBA, Tax Associate of Dermody, Burke & Brown, CPAs, LLC has successfully completed the certification process to earn his designation as a Certified Public Accountant.
Smith joined the firm in 2011. He received his Bachelor of Science Degree and a Masters Degree in business administration from State University of New York at Oswego. Smith is a member of CNY Synergy.
The CPA license is the accounting profession's highest standard of competence, a symbol of achievement and assurance of quality. To earn the prestige associated with the CPA license, one is required to demonstrate knowledge and competence by meeting high educational standards, passing the CPA exam and completing a specific amount of public accounting experience.
Vote on this Story by clicking on the Icon