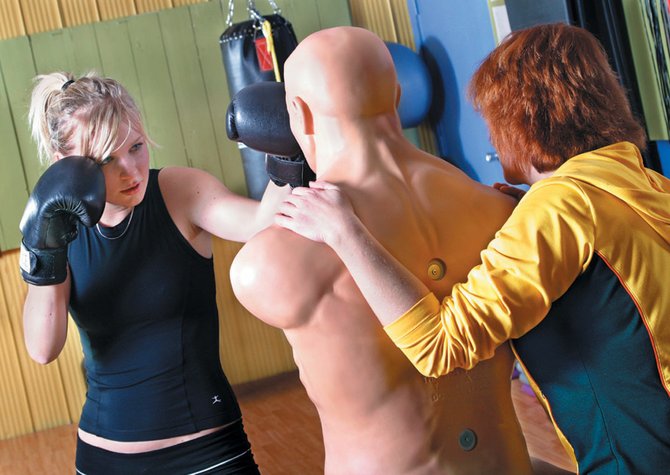 continued — Annable agreed.
"The most important piece of advice I could give to women and others looking to protect themselves would be to be prepared, not scared," he said. "In other words, take steps to prevent crime be aware of your surroundings — don't text or talk on the phone, dig through your purse, etc. Don't walk alone and walk with confidence and purpose."
Annable did suggest some techniques women — and others — can use to protect themselves.
"There are some basic principles that everyone should know: Use the hard parts of the body — knees, knuckles, elbows, etc. — yell, cause a commotion, use what's around you — pull a fire alarm, break a window, stomp, resist being taken to another more discreet location," he said. "And take a self-defense class."
Cole Reyna of Baldwinsville took the course offered by Impact Martial Arts after the rape-murder in Clay. She also signed up her 9-year-old daughter.
"Being a single mom, being relatively young, having a small build, I want to do everything I can," Reyna said. "I consider myself fairly street-smart, but I don't know everything. When a tragedy like this happens, I have to wonder, am I doing everything that I should be doing? Is there something more that I should do to keep myself and my daughter safe?"
Reyna loved the introductory course on March 20 so much she's since signed up for more.
"I really wish the class was longer," she said. "I'm looking forward to getting to the point when the steps become natural instinct, without having to think about my next maneuver. I'm hooked. It's a great feeling."
Vote on this Story by clicking on the Icon