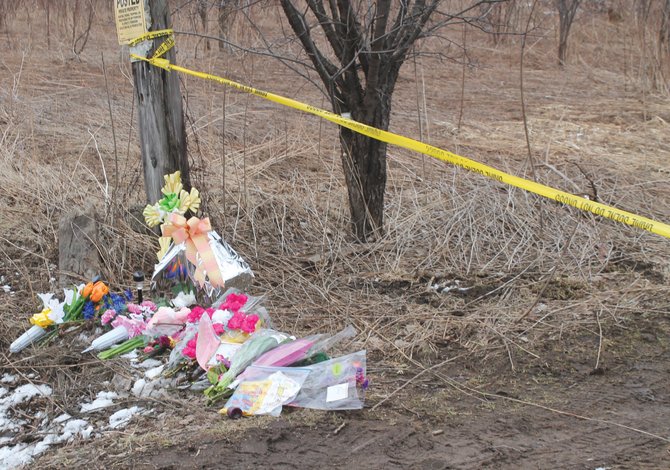 Clay — A note written in a child's scrawl joined several bouquets of flowers underneath a stream of police tape on VerPlank Road at a makeshift memorial for Lori Bresnahan.
"I personally think you were the best librarian and you always helped me," the note read.
Those words are typical of those used to describe Bresnahan, who was attacked the night of Thursday, March 14, while leaving a gymnastics class at Great Northern Mall with a 10-year-old child. David Renz, 29, of Cicero, forced his way into Bresnahan's car, bound her and sexually assaulted the child, then drove them to VerPlank Road, where his car was waiting. The child was able to escape and was helped by a passing motorist. Meanwhile, Bresnahan suffered several stab wounds and later died at Upstate University Hospital. The child is currently recovering from her injuries.
Renz has been charged with rape in the first degree, kidnapping in the first degree and murder in the first and second degree. He was being held without bail in isolation at the Onondaga County Justice Center.
Renz had previously been charged with possession of child pornography and was on conditional release. According to Matthew Brown, chief probation officer at Syracuse's branch of the United States Probation Office, such a release is not uncommon.
"When someone is charged with a federal offense, they have their initial appearance at which they're arraigned," Brown said. "That usually occurs in front of a U.S. magistrate judge. His job is to determine whether or not to allow the person to remain free, whether it's on some kind of bond or conditional release, or if he's incarcerated until the case reaches its resolution after a trial."
That decision is based on a pretrial report filed by the probation department.
"Whenever someone is brought in on their initial appearance, we do a pretrial release report, which is essentially a background check on the person," Brown said. "We provide the court with that information — where they live, whether they work, if they're a student, any issues that present a danger to the community or a risk of flight."
(Continued on Next Page)
Prev Next
Vote on this Story by clicking on the Icon