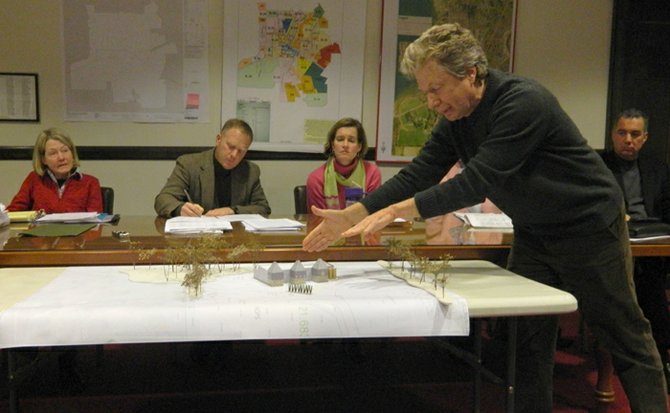 continued — Concerns also were raised about the potential increase in traffic on Route 13. According to state department of transportation records, Route 13 currently gets 2,962 vehicles per day in traffic, which is what the road is capable of receiving per hour.
A traffic study conducted in September 2012 by a Syracuse-based company found the brewery would generate at "greatest capacity" 400 vehicles per day, which, when compared to the current traffic rates and capacity would have "no significant impact" on the road.
Public comments on the project were mixed at the meeting. Todd Avery, manager of Meadows Farms across the street from the Empire site, which will be working with Empire to take its spent grain, supports the project, and said his farm's current traffic and noise output "easily" outstrips anything the brewery would create.
Similarly, Matt Critz, owner of Critz Farms on Route 13, said he "fully supports" the project, which he believes will increase the economic and agricultural growth and success of Cazenovia. He also said the amount of tractor trailer traffic his farm receives per week on Route 13 is about four times as much as Empire would receive per week, and he's "never had a complaint."
Critz, seconded by Ben Riley, director of operations at Owera Winery, said the Empire brewery also would be a huge contribution to Cazenovia because it would increase the success of the Cazenovia Beverage Trail, which invites tourists to visit the three sites and sample the beverages they create.
Russ Brownback, who lives across the street from the brewery land, said he "steadfastly supports" the brewery project, and that he had "lived in fear" for six years as the land was for sale, afraid of what might be built there. Since the land is zoned residential, he said, he feared a suburban subdivision development, which could not be "less compatible" with the rural setting.
Vote on this Story by clicking on the Icon