Cazenovia — Thomas Tait, Licensed Real Estate Salesperson with the Cazenovia branch of HUNT Real Estate ERA received the "Rising Star of the Year" award at the company's annual awards event held on January 23, 2013.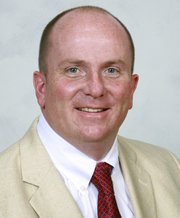 The "Rising Star of the Year" award is based on sales volume, client relations, professionalism and use of Hunt tools and resources. This achievement ranks Tom as a leader in the HUNT organization, and recognizes his commitment to servicing buyers and sellers with excellence. Along with "Rising Star of the Year" he also received the "Million Dollar Rookie" award.
"I am so proud of Tom's accomplishments as a REALTOR. I have had the pleasure of knowing him for many years and he has always maintained a high level of professionalism, pride in his work and deep integrity. His personality and work ethic are ideally suited for our profession," says Laurie Omans Consultant for the Cazenovia branch of HUNT Real Estate ERA.
"I am honored to receive this award. I continually strive to provide unparalleled market knowledge and exceptional service to my clients in Madison and Onondaga County" said Tait.
Professionally, Tom has served in a sales capacity for the past 22 years, the majority as Certified Arborist with F.A. Bartlett Tree Expert Company. Thomas is known for his undying loyalty, demand for quality and desire to serve others in every way possible. Within the Cazenovia area Tom has held a number of leadership positions including Fire Chief, Village Trustee, Town Planning Board member, President of Rotary Club, President of the Civic Club, Cazenovia Preservation Foundation Board of Directors and the Greater Cazenovia Area Chamber of Commerce Board of Directors among others.
To reach Tom directly, call 657-0473 or email Tom at thomas.tait@huntrealestate.com.
Vote on this Story by clicking on the Icon