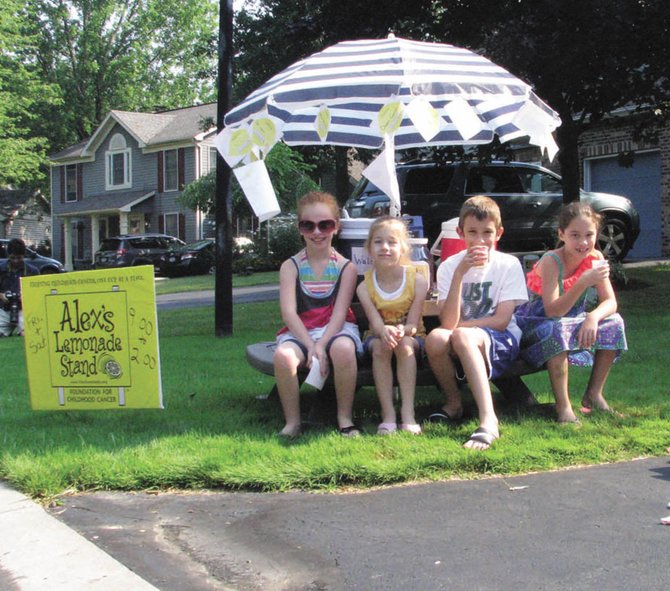 continued — In 2004, Alex succumbed to her cancer. But by that point, she and others had managed to raise more than $1 million for pediatric cancer research.
In her honor, the Scotts founded Alex's Lemonade Stand foundation in 2005, allowing people like the Kings and the Grecos to continue to hold lemonade stands in her name. Since the Alex opened her first stand, more than $55 million has been raised, helping the foundation to fund more than 250 cutting-edge research projects, create a travel program to help support families of children receiving treatment and develop resources to help people everywhere affected by childhood cancer.
Most important of all, the foundation allows kids to make a huge contribution, something they often feel they can't do, said Gillian Kocher, media liaison for the foundation.
"We are thrilled that Owen, Nadia and Madison are hosting an Alex's Lemonade Stand to raise funds and awareness for childhood cancer following in the footsteps of our founder Alex, who believed that you are never too young to make a difference," Kocher said. "Childhood cancer remains the leading disease killer of children under the age of 15 in the United States, and it is vital that research continue toward finding better treatments and ultimately cures for all kids with cancer. Alex's Lemonade Stand Foundation is able to do just that through the support of volunteers just like Owen, Nadia and Madison."
The Cicero children started hosting the stand two years ago after learning about a similar effort Lisa King had made in the past.
"Probably about six or seven years ago, I heard about the foundation through word of mouth, and I wanted to make a conscious effort to help, so I hosted a stand at my house," King said. "This year, we wanted to do it again. It's a great event, and it's wonderful to see it through their eyes."
Vote on this Story by clicking on the Icon